Transportation Manager Jobs
The primary role of the transportation manager is to create and run a seamless transportation process for the timely and efficient delivery of products to the desired locations. This involves organizing and managing transportation methods, be that road, rail, air, or sea.
The job involves the implementation of transportation strategies and ensuring compliance with local and national standards and regulations. Transportation managers handle relationship management with carriers and on occasion negotiate contract terms too.
Another crucial aspect of their role is analyzing transportation data to identify efficiency gaps and opportunities for improvement. They also coordinate with warehouse and distribution teams, suppliers, and customers to ensure smooth logistics operations. Ultimately ensuring safe and efficient transportation of goods, meeting logistical needs and boosting customer satisfaction.
 
Skills required of a transportation manager
As transportation manager, you need excellent leadership and management skills to oversee operations and manage a team effectively. Understanding of logistics and supply chain principles is crucial to devising effective transportation strategies.
Superior communication and negotiation skills are often vital for interacting with carriers, suppliers, customers, and internal teams. Analytical skills come into play for interpreting transportation-related data and identifying areas of improvement. A deep understanding of national and local transportation regulations is also essential.
As budgeting and cost control are critical aspects of their role, you also need financial acumen. You'll also be involved with ensuring drivers and vehicles are operating within the law and at optimum performance. That will mean ensuring allowable driving hours are not exceeded and that vehicles adhere to maintenance schedules, for example.
 
Cobb County, Georgia
Located in the north-central part of Georgia within the Atlanta Metropolitan Area, Cobb County is the state's third most populous county. Its county seat is Marietta, and its largest city is Mableton. Other significant cities include Acworth, Austell, Kennesaw, Powder Springs, and Smyrna.
Established in 1832 from the Cherokee Nation territory, Cobb County played a significant role during the American Civil War, with several battles occurring within its boundaries. Post-World War II, the area saw significant growth due to the establishment of Bell Aircraft's Marietta plant and the founding of Marietta Army Airfield, which later became Dobbins AFB, bolstering the local economy.
Cobb County offers a blend of suburban and urban living, with access to a wide array of amenities and services. It's part of the thriving Atlanta Metro area, providing residents with diverse job opportunities, particularly in sectors like aerospace, healthcare, IT, and professional services. The county is known for its quality of life, offering a range of cultural, recreational, and educational opportunities, making it an appealing location for both living and working.
 
Logistics and Manufacturing in Cobb County
The logistics and manufacturing industry in Cobb County, Georgia, is robust and well-supported by its infrastructure. The county is a key player in aerospace and advanced equipment manufacturing, with businesses specializing in aerospace, national defense-related products, and various manufacturing sectors. The county hosts companies producing aerospace and national defense-related products. It's an ideal location for first and second-tier suppliers due to reduced transportation costs, a common labor pool, and close proximity to primary customers like Lockheed and Dobbins Joint Air Reserve Base.
The strategic location of Cobb County makes it ideal for suppliers, reducing transportation costs and benefiting from synergies in research and development. The county's infrastructure supports this industry with strong transportation networks, including proximity to an international airport, major interstate networks, and nearby high-volume ports. This connectivity is crucial for efficient movement of goods and services, making Cobb County a significant hub for logistics and manufacturing activities.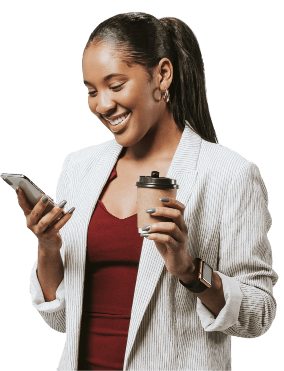 Top jobs for transportation managers at Cast USA
The typical salary for transportation managers is highly competitive as it's a role that can make or break a business's profitability. That's why companies across the USA are looking for truly talented and experienced employees to fill their vacancies. If you think you have the skills and the experience required, fill in our registration form so we can start finding your next brilliant position.
Do you need a transportation manager for your logistics operation? Call 470 845 280 today. At Cast USA, we're dedicated to filling companies' management posts by producing excellent shortlists of potential staff for interview. 
 
Contact us
Similar roles we recruit for
ROLES