Distribution Director Jobs
A director of distribution in the logistics industry holds a crucial role involving designing, implementing, and managing procedures to ensure the efficient and timely distribution of goods from the point of origin to the end consumer. This entails strategic planning to optimize the distribution network and streamlining processes for maximum efficiency and cost-effectiveness. They also oversee the management of third-party logistics partners and transport carriers to ensure high quality and consistent service.
The director of distribution also looks into contract negotiations with carriers or suppliers, ensuring that the terms are suitable for the company's operational and financial requirements. Monitoring and evaluating the performance of the distribution network is also part of the role, as is scrutinizing key performance indicators and implementing necessary improvements in the system.
Ultimately, the role is to ensure that the logistics and distribution operations support the business's objectives while meeting the customers' requirements reliably and efficiently.
Distribution director jobs: What skills do you need?
As distribution director, you need strong leadership and managerial skills to oversee the distribution operations and guide the various teams involved. You should have excellent strategic planning and organizational abilities to design and implement efficient distribution strategies and processes.
Proficiency in interpreting and analyzing logistical data is vital, as it underpins decision-making, performance monitoring, and the identification of operational improvements. A deep understanding of logistics and distribution management, coupled with a sound knowledge of relevant laws and regulations, is vital for successful navigation of the industry landscape. To manage relationships with carriers and suppliers, you need good negotiation and communication skills. 
 
Cobb County, Georgia
Located in the north-central part of Georgia within the Atlanta Metropolitan Area, Cobb County is the state's third most populous county. Its county seat is Marietta, and its largest city is Mableton. Other significant cities include Acworth, Austell, Kennesaw, Powder Springs, and Smyrna.
Established in 1832 from the Cherokee Nation territory, Cobb County played a significant role during the American Civil War, with several battles occurring within its boundaries. Post-World War II, the area saw significant growth due to the establishment of Bell Aircraft's Marietta plant and the founding of Marietta Army Airfield, which later became Dobbins AFB, bolstering the local economy.
Cobb County offers a blend of suburban and urban living, with access to a wide array of amenities and services. It's part of the thriving Atlanta Metro area, providing residents with diverse job opportunities, particularly in sectors like aerospace, healthcare, IT, and professional services. The county is known for its quality of life, offering a range of cultural, recreational, and educational opportunities, making it an appealing location for both living and working.
 
Logistics and Manufacturing in Cobb County
The logistics and manufacturing industry in Cobb County, Georgia, is robust and well-supported by its infrastructure. The county is a key player in aerospace and advanced equipment manufacturing, with businesses specializing in aerospace, national defense-related products, and various manufacturing sectors. The county hosts companies producing aerospace and national defense-related products. It's an ideal location for first and second-tier suppliers due to reduced transportation costs, a common labor pool, and close proximity to primary customers like Lockheed and Dobbins Joint Air Reserve Base.
The strategic location of Cobb County makes it ideal for suppliers, reducing transportation costs and benefiting from synergies in research and development. The county's infrastructure supports this industry with strong transportation networks, including proximity to an international airport, major interstate networks, and nearby high-volume ports. This connectivity is crucial for efficient movement of goods and services, making Cobb County a significant hub for logistics and manufacturing activities.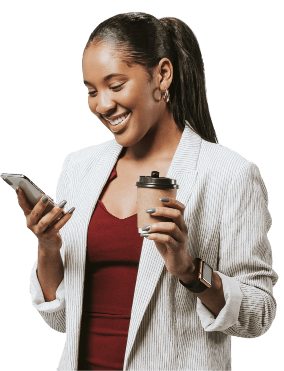 Cast USA matches talent with great positions 
If you aren't earning a director of distribution salary that reflects your skill set, it could be time to make the move. At Cast USA, we specialize in recruiting in logistics and distribution at director level, and we're filling top positions every day. Why not register with us? We're ready to connect you with employers that really value your experience and abilities.
Contact us
Similar roles we recruit for
ROLES