Distribution Director Jobs
A director of distribution in the logistics industry holds a crucial role involving designing, implementing, and managing procedures to ensure the efficient and timely distribution of goods from the point of origin to the end consumer. This entails strategic planning to optimize the distribution network and streamlining processes for maximum efficiency and cost-effectiveness. They also oversee the management of third-party logistics partners and transport carriers to ensure high quality and consistent service.
The director of distribution also looks into contract negotiations with carriers or suppliers, ensuring that the terms are suitable for the company's operational and financial requirements. Monitoring and evaluating the performance of the distribution network is also part of the role, as is scrutinizing key performance indicators and implementing necessary improvements in the system.
Ultimately, the role is to ensure that the logistics and distribution operations support the business's objectives while meeting the customers' requirements reliably and efficiently.
Distribution director jobs: What skills do you need?
As distribution director, you need strong leadership and managerial skills to oversee the distribution operations and guide the various teams involved. You should have excellent strategic planning and organizational abilities to design and implement efficient distribution strategies and processes.
Proficiency in interpreting and analyzing logistical data is vital, as it underpins decision-making, performance monitoring, and the identification of operational improvements. A deep understanding of logistics and distribution management, coupled with a sound knowledge of relevant laws and regulations, is vital for successful navigation of the industry landscape. To manage relationships with carriers and suppliers, you need good negotiation and communication skills. 
 
Warner Robins, Georgia
Warner Robins, a city in Houston County, Georgia, and part of the Warner Robins MSA, has experienced significant growth and development in its business and infrastructure. Originally a small community named Wellston, it transformed following World War II with the establishment of Robins Air Force Base, now the largest in the South and Georgia's largest single industrial complex. This base plays a crucial role in the local economy, employing over 25,000 personnel and contributing significantly to the area's economic stability.https://www.cast-usa.com/recruitment-sectors/retail-wholesale
The city, with a population of around 80,000, is witnessing rapid growth due to investments in road and highway infrastructure and expansion of commercial entities.
Warner Robins is a thriving community with a strong emphasis on small businesses, recreation, and community welfare, contributing to its reputation as a desirable place for living, working, and conducting business.
 
Manufacturing in Warner Robins
Warner Robins boasts a diverse range of manufacturing companies. Notable developments include Pratt Industries, Inc., a Georgia-based recycled paper and packaging company, planning to build a new production facility in Warner Robins, creating over 125 jobs and representing an investment of over $120 million. Pratt Industries is the fifth-largest corrugated packaging company in the U.S. and the largest privately owned producer of 100 percent recycled containerboard in the world. The new factory will be their 13th site in Georgia.
Additionally, there are several other manufacturing companies in the Warner Robins area, including Morse Industries, Millennium Mfr Corp, Apogee Controls, Sonnax Industries Inc, Manufacturing Risk Advisors, and others, indicating a robust manufacturing landscape in the city.
Overall, Warner Robins presents a dynamic and growing environment for businesses with notable expansions and investments in manufacturing and retail, contributing to the city's economic development.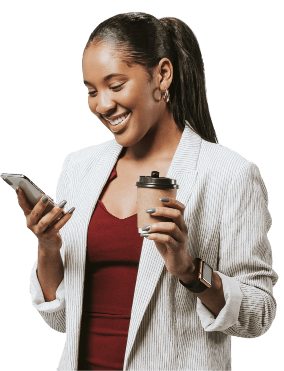 Cast USA matches talent with great positions 
If you aren't earning a director of distribution salary that reflects your skill set, it could be time to make the move. At Cast USA, we specialize in recruiting in logistics and distribution at director level, and we're filling top positions every day. Why not register with us? We're ready to connect you with employers that really value your experience and abilities.
Contact us
Similar roles we recruit for
ROLES