Our Outsourced Recruitment Solution to solve your people problems.
What's the definition of insanity? Doing the same thing over & over & expecting different results. So, if you want to do something different talk to us. We are solution-led talent acquisition specialists, providing results not resumes.
Our agile

CAST

Talent solution is there to solve all your people problems, and take away the headache of hiring.
SOLUTIONS
CASTTalent, It's recruitment. But better.
Our agile outsourced talent solution is a fusion of cutting-edge tech, automation, assisted intelligence & human talent acquisition, to ensure no stone is left unturned.

We are obsessed with marginal gains to improve our solutions, our processes. We are relentless. To improve your candidate experience, to find you better people.
Need peace of mind over your talent needs?
signs you need CASTTalent right now:
You're team isn't currently able to concentrate on their core roles.
Your business growth is being hindered by poor talent acquisition.
You don't want to deal with the complexity around the recruitment process.
Your're concerned about hiring-related risks and compliance issues.
You're overwhelmed by multiple recruiters competing for your time and attention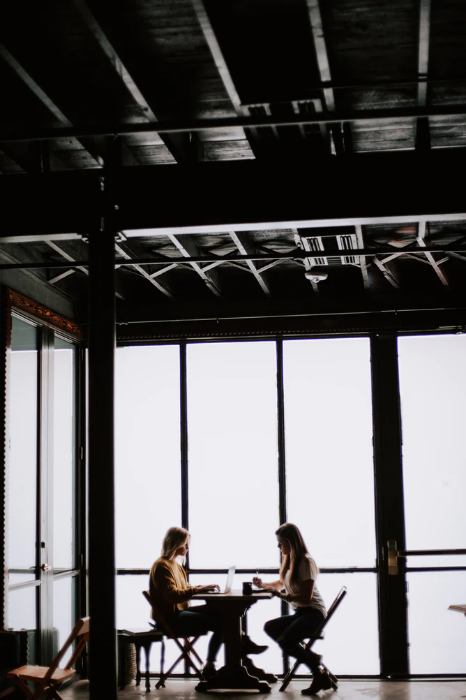 Introducing
CAST

Talent: Our solution to the skills gap
Assisted intelligence + automation + superhuman talent solutions
When it comes to finding the skilled and experienced candidates your company needs, our tech systems and automations ensure we have constantly updated, and engaged talent pool to recruit from, bespoke to your strategic requirements. This means that you can fill any skill or operational gaps when the need arises.

How? By setting a total remuneration 'pot' that takes into account all the potential roles yo need, securing a number of hires over an agreed period. Our fee is simply a percentage of that pot, with payments spread over a number of months if required.

The result is complete peache of mind that you've got your talent acquisition strategy covered, accessing your talent acquisition specialists whenever you're ready to hire.

Through our RPO recruitment solution, you can choose:
The total remuneration pot & the fee percentage you pay
The time in which to recruit all roles
To spread your payments, or pay in a lump sum
An 8-week free replacement period
Would you like...
Assisted intelligence & automation to create continually updated talent pools?
Recruiters on hand to find the best talent fast?
Control over recruitment fees and payments?
A variety of extra features, all included in the price?
A cutting-edge talent solution?
That's what CASTTalent is here for.
Outsourcing recruitment is simple with us. We'll sort the A to Z of hiring for you, so you can focus on your core business strategy and operations, confident you will have the talent you need to deliver your goals.
Want to talk next steps?
CASTTalent extra features
Our RPO solution provides you with a variety of options - simply choose the ones you want.
Set questions for candidates to answer and record at any time, and play back their interview at your convenience. This feature is perfect for busy businesses.
Our consultants undertake all first stage interviews for you, providing a shortlist of the highest-caliber candidates complete with all their information in one place. You can interview them anytime, anywhere - with up to 10 stakeholders from your company. It's that quick and that easy.
Assess a candidate's logical, numerical and verbal ability, and identify 23 personality traits. Together with 1,500 skill-based tests across all languages and levels, the assessment choice is endless. You can include benchmark-testing of up to 5 internal employees.
Promote your business and vacancies with branded digital job adverts across a number of channels and on a dedicated company microsite. We'll also send targeted email campaigns to a continually updated talent database, to your requirements.
Ensure your internal candidates' experience - from interview to shortlist - is as impartial and unbiased as it is for external candidates. We'll take them through the exact same process, so that everyone is on a level playing field.
 
EXTRA
Need peace of mind over your talent needs?
With CASTTalent, you'll find the best professionals to fill any emerging skill or operational gaps without issue.
Whether you're anticipating niche-level roles, an entire site or project, or multiple role levels, we can solve your people problems with our RPO recruitment solution.
Talk to our experts
What is recruitment process outsourcing?
Recruitment Process Outsourcing (RPO) is when an organization outsources all or part of their recruitment activity to an external agency, allowing the company to focus on core business activities.

As an RPO provider, Cast USA offers a wide range of services as part of their RPO solutions including job profiling, candidate sourcing, first stage interviewing, onboarding and even employer branding. We act as an extension of our client's HR and internal recruitment department, combining the client's knowledge of their own company and the RPO providers recruitment expertise to optimise the recruitment process.

Companies that decide to outsource recruitment see key benefits including access to top specialist talent when they need it, reduced cost to hire and time to hire, better candidate experience and access to industry experts. CASTTalent offers all of these benefits plus the use of our advanced video interviewing software and unrivalled database & networks of talent.

Outsourcing recruitment to a trusted RPO provider gives companies more time to focus on their main business activities allowing them to be confident that their recruitment strategy and recruitment process are in safe hands.