Levelling up through buying and merchandising?

We're here to help.

Retail and FMCG are industries that never stand still. Their 'anytime, anywhere' market philosophy has sparked huge growth in online consumerism. As a result, there's endless possibilities for rapid career growth and a diverse range of brand-new roles.
 
Major players in retail and FMCG come to us fo help, and we've advised them on recruitment strategies when it comes to filling their buyer jobs.
In a dynamic world, securing the right talent or role has never been more important. So, whether you're a client or a candidate, we'll go the extra mile to exceed your expectations.
For dominant industries like buying and merchandising, there's never a dull moment. There's scope for progression, whether you're looking to climb the ladder or move sideways. With an abundant network and many years of experience, we can help you move one step forward into Buying Director jobs or merchandising jobs, to name a few.
Our merchandising recruitment team never do things by halves. We'll get to know you and your career intentions, along with your experience and skills. All of our consultants have in-depth knowledge or experience in buying & merchandising, so you can trust that we know what good looks like. We'll even advise you on resume writing, professional networking, interviewing, and social media.
At Cast USA, we're passionate about delivering the best service, that's how we've matched thousands of candidates to the roles they really wanted.
Register with us
For us, good service isn't enough. That's why we go above and beyond for our clients, utilizing innovative technology, systems and processes, as well as our own networks, to secure high-caliber buying and merchandising talent for businesses. We have a great knowledge of the industry, its opportunities and its challenges, so you can be assured that the candidates we recommend have the right skills.
We'll join you on your growth journey.
Our buying recruitment team consider culture as well as skills and experience to ensure the right fit. Work with us and discover your next great addition.
Let's talk
Why choose Cast USA?
Whether you're looking for a recruitment agency to help with your hiring or you're looking for your next job in buying & merchandising, you should be partnering with a specialist buying & merchandising recruitment agency. Cast USA have been placing talent into companies for over 18 years, from Junior Buyers to Category Managers to Heads of Merchandising and Buying Directors.

As a buying & merchandising recruitment specialist we have access to the best active and passive candidates on the market, meaning we can find place talent into your business, even if they weren't actively searching for a new role. If you're searching for your next dream job in buying & merchandising, or considering hiring talent to join your team, get in touch with Cast USA.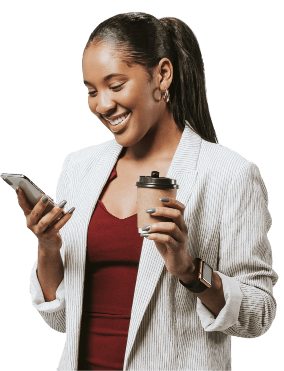 Looking to advance your career?
If you're looking to make your next career move in buying and merchandising, drop us a line and we can start matching your experience with some fantastic roles.
Register with us
Thinking of placing a position?
If you are an employer and want to know more about our specialist buying and merchandising recruitment services, please get in touch today.
Discuss your options