Are you looking for a retail recruitment agency?

Look no further, Cast USA is here to help. 

In the retail & wholesale world, the landscape is ever-changing, that's why getting your retail recruitment right is key. Luckily, Cast USA has been recruiting in the retail sector since 2005, so we know it like the back of our hand.

We have unrivaled access to a network of top retail talent, so whether you're looking to recruit in the retail space, or looking for your next job in retail, contact us today.
Sector Overview
The retail and wholesale sector has been significant change due to the pandemic. This has boosted eCommerce sales, and the call for digital transformation.
Approximately 15 million people are currently employed in the US retail sector
The shift to digital is likely to continue, with many businesses planning investments in eCommerce, contactless, and store technology upgrades
eCommerce's popularity is prompting retail-to-warehouse conversions
The cost of customer acquisition has risen, so companies are considering new revenue models, and establishing partnerships and alliances to build a profitable and digital omnichannel experience
Order fulfilment, warehouse management, and procurement are expected to see the biggest investments
Sector Details
To undo the effects of the pandemic on the retail sector, we must now ensure confidence by winning the last mile, fortifying links in the supply chain, and making decisions with customers in mind. Leaders will be at the core, and our retail recruitment agency can help.
As a retail recruitment agency, we can secure talent for wholesale and retail jobs like buying and merchandising, warehouse and distribution, and supply chain management
Leaders have realized the importance of quick repsonses to consumer needs, so they must be more resilient and agile
For candidates, career progression is vast - especially if they can effectively manage change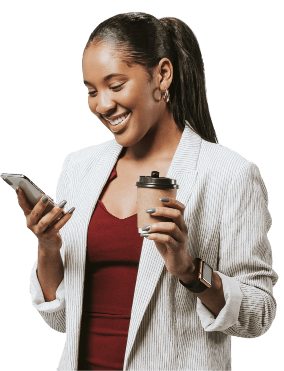 Looking to advance your career?
If you're looking to make your next career move, drop us a line and we can start matching your experience with some fantastic roles.
Register with us
Thinking of placing a position?
If you are an employer and want to know more about our specialist retail & wholesale recruitment services, please get in touch today.
Discuss your options