VP of Warehousing and Fulfillment Jobs
The Vice President (VP) of Warehousing and Fulfillment holds a critical leadership role within a logistics or supply chain organization, with a wide range of responsibilities and a diverse skill set required.
One of the primary responsibilities of the VP of Warehouse and Fulfillment is to ensure efficient and effective warehousing operations. This includes overseeing the storage, organization, and inventory management within warehouses, optimizing layout and flow to maximize space utilization and minimize operational costs.
As for fulfillment, the role involves coordinating order processing, picking, packing, and shipping activities to ensure timely and accurate delivery of products to customers. They may work closely with customer service and sales teams to align fulfillment strategies with customer expectations and business goals.
VP Warehousing & Fulfillment: The skills required
This role requires strong leadership skills to effectively manage and motivate a team of warehouse managers, supervisors, and fulfillment staff. You'll be collaborating with vendors, suppliers, and third-party logistics providers to negotiate contracts, establish partnerships, and ensure efficient inbound and outbound logistics.
A VP of Warehousing and Fulfillment needs to stay updated with industry trends, regulations, and best practices. You'll monitor compliance with safety regulations, oversee training programs, and implement initiatives to maintain a safe work environment.
Warner Robins, Georgia
Warner Robins, a city in Houston County, Georgia, and part of the Warner Robins MSA, has experienced significant growth and development in its business and infrastructure. Originally a small community named Wellston, it transformed following World War II with the establishment of Robins Air Force Base, now the largest in the South and Georgia's largest single industrial complex. This base plays a crucial role in the local economy, employing over 25,000 personnel and contributing significantly to the area's economic stability.https://www.cast-usa.com/recruitment-sectors/retail-wholesale
The city, with a population of around 80,000, is witnessing rapid growth due to investments in road and highway infrastructure and expansion of commercial entities.
Warner Robins is a thriving community with a strong emphasis on small businesses, recreation, and community welfare, contributing to its reputation as a desirable place for living, working, and conducting business.
 
Manufacturing in Warner Robins
Warner Robins boasts a diverse range of manufacturing companies. Notable developments include Pratt Industries, Inc., a Georgia-based recycled paper and packaging company, planning to build a new production facility in Warner Robins, creating over 125 jobs and representing an investment of over $120 million. Pratt Industries is the fifth-largest corrugated packaging company in the U.S. and the largest privately owned producer of 100 percent recycled containerboard in the world. The new factory will be their 13th site in Georgia.
Additionally, there are several other manufacturing companies in the Warner Robins area, including Morse Industries, Millennium Mfr Corp, Apogee Controls, Sonnax Industries Inc, Manufacturing Risk Advisors, and others, indicating a robust manufacturing landscape in the city.
Overall, Warner Robins presents a dynamic and growing environment for businesses with notable expansions and investments in manufacturing and retail, contributing to the city's economic development.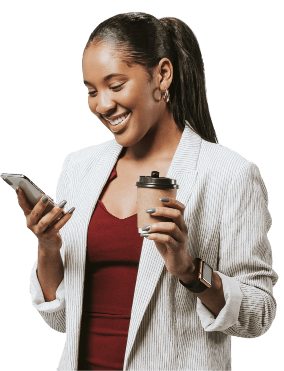 Warehousing & Fulfillment jobs at Cast USA
With the unprecedented move to online retail and B2B commerce that the internet has facilitated, the warehousing and fulfillment sector is booming more than ever. That's great for managerial-level talent looking for work, but it also makes it more difficult for both employees and employers alike to locate the absolute best when it comes to filling positions and landing those excellent career moves.
That's where Cast USA comes in. We only deal with managerial and executive-level recruitment, within a narrow range of sectors, so we can really focus on matching top talent with top jobs. So whether you're looking for a job in a senior warehousing role, or have skills gaps in your teams that need positions you need filling, complete our Contact Us form or call 470 845 2800 today. We can fulfill all your recruitment requirements.
Contact us
Similar roles we recruit for
ROLES