Regional Director of Warehousing & Fulfillment Jobs
A regional director of warehousing & fulfillment is responsible for overseeing and managing the efficient and effective operation of warehousing and fulfillment activities within a specific region. Their main role involves coordinating and optimizing the flow of goods, from the receipt of inventory to the delivery of products to customers or distribution centers.
Warehouse regional director job descriptions vary from company to company, But specific roles often include developing regional warehousing and fulfillment strategies, setting goals, and implementing plans to improve operational efficiency, cost-effectiveness, and customer satisfaction. Tracking and analyzing KPIs such as inventory accuracy, order accuracy, cycle times, and productivity to identify areas of improvement and take appropriate actions is also part of the role.
There will usually be some degree of supervising, training, and providing guidance to warehouse managers, supervisors, and staff to ensure adherence to best practices and safety standards, and foster a collaborative and productive work environment. Regional fulfillment directors also collaborate with suppliers, carriers, and other logistics partners to negotiate contracts and maintain good relationships with various partners.
Regional fulfillment director: The skills required 
The role requires strong leadership, managerial skills, and a solid understanding of supply chain management principles. You'll oversee warehouse operations, ensuring the prompt and efficient flow of goods from receipt to delivery. This requires exceptional organizational skills, the ability to analyze data and identify areas for improvement, and effective communication with internal teams, suppliers, carriers, and customers.
Additionally, financial acumen and budgeting skills are necessary to manage regional budgets and implement cost-saving initiatives without compromising service quality. Attention to detail, compliance with regulations, and a customer-centric approach are equally important to ensure accuracy, minimize risks, and deliver exceptional service. 
About Fulton County, GA
Fulton County, Georgia, is a bustling economic powerhouse in the Southeastern United States, offering a diverse and dynamic business environment. As the most populous county in Georgia, Fulton County encompasses major cities including Atlanta, its county seat and the state capital, as well as other significant cities like Sandy Springs, Roswell, and Johns Creek. In addition, alongside Gwinnett, Cobb, DeKalb & Clayton counties Fulton County forms part of the Atlanta Metropolitan Area.
Atlanta is the economic engine of Fulton County, hosting numerous Fortune 500 companies, diverse industries, and a vibrant cultural scene. Sandy Springs is home to several corporate headquarters and healthcare facilities, Roswell with its rich history, strong sense of community, and thriving business environment, and Johns Creek, a hub for technology companies and professional services.
 
Industry and Infrastructure in Fulton County, GA
Logistics infrastructure in the county is a cornerstone of its economic strength. Anchored by the proximity of Hartsfield-Jackson Atlanta International Airport, the county is a global gateway for air travel and cargo. The airport's presence has spurred the growth of ancillary services like freight forwarding, logistics management, and warehousing. Additionally, the county's extensive highway system, facilitates efficient road transportation. The presence of major rail lines further enhances its logistics capabilities, making Fulton County a pivotal logistics and distribution hub.
Fulton County also has a diverse manufacturing sector, ranging from food and beverage production to automotive parts and aerospace components. The county's strategic location, combined with its skilled workforce and favorable business climate, has attracted various manufacturers that benefit from the robust logistics network, facilitating easy access to raw materials and markets. The county's focus on innovation and technology integration in manufacturing processes also contributes to the sector's growth and competitiveness, while the synergy between manufacturing and logistics capabilities cannot be overstated.
The county's retail landscape is a mix of high-end shopping districts, sprawling malls, and unique local stores. The wholesale sector is bolstered by the county's logistical advantages, providing efficient distribution channels for a wide range of goods. E-commerce has also seen significant growth, with businesses leveraging transportation infrastructure for rapid delivery services.
Fulton County's strength lies in its diverse economic landscape, bolstered by its strategic location and robust infrastructure. The blend of thriving cities, each with its unique economic contributions, underpins the county's status as a leading business destination. The logistics, manufacturing, retail, and wholesale sectors each play a crucial role in the county's economic vitality. Furthermore, the quality of life, cultural diversity, and economic opportunities make Fulton County an attractive place for professionals to live and work.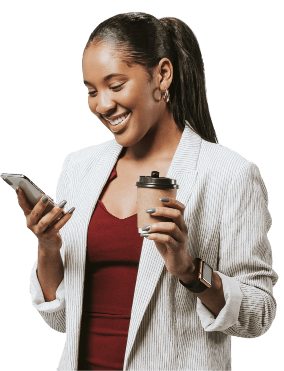 Regional Director of Warehousing jobs at Cast USA 
To justify an excellent regional warehouse director salary, businesses are looking for the best of the best in the logistics and warehousing sector. If you have the skills and experience described above, you could slot into one of the executive logistics and warehousing positions currently managed by Cast USA.
Whether you're an employer looking for such a regional director, or you have the experience to take on one of these rewarding positions, call us on 470 845 2800 so we can get the ball rolling. Alternatively, complete the form to register your interest.
Contact us
Similar roles we recruit for
ROLES