Transportation Manager Jobs
The primary role of the transportation manager is to create and run a seamless transportation process for the timely and efficient delivery of products to the desired locations. This involves organizing and managing transportation methods, be that road, rail, air, or sea.
The job involves the implementation of transportation strategies and ensuring compliance with local and national standards and regulations. Transportation managers handle relationship management with carriers and on occasion negotiate contract terms too.
Another crucial aspect of their role is analyzing transportation data to identify efficiency gaps and opportunities for improvement. They also coordinate with warehouse and distribution teams, suppliers, and customers to ensure smooth logistics operations. Ultimately ensuring safe and efficient transportation of goods, meeting logistical needs and boosting customer satisfaction.
 
Skills required of a transportation manager
As transportation manager, you need excellent leadership and management skills to oversee operations and manage a team effectively. Understanding of logistics and supply chain principles is crucial to devising effective transportation strategies.
Superior communication and negotiation skills are often vital for interacting with carriers, suppliers, customers, and internal teams. Analytical skills come into play for interpreting transportation-related data and identifying areas of improvement. A deep understanding of national and local transportation regulations is also essential.
As budgeting and cost control are critical aspects of their role, you also need financial acumen. You'll also be involved with ensuring drivers and vehicles are operating within the law and at optimum performance. That will mean ensuring allowable driving hours are not exceeded and that vehicles adhere to maintenance schedules, for example.
 
Johns Creek, Georgia
Johns Creek, has a rich history and a vibrant business and lifestyle scene. In the early 19th century, the area was home to Cherokee and Creek Native Americans, with trading posts along the Chattahoochee River. European colonization led to the Cherokee adopting an alphabet and a legislature and judiciary system. The discovery of gold in the 1820s led to America's first Gold Rush and the eventual takeover of the Cherokee Nation by the U.S. government. By 1831, the area was part of the new Cherokee County, which later became part of Fulton County. The city's name originates from Johnson K. Rogers, son of pioneer John Rogers.
Johns Creek, in the state of Georgia, offers a mix of suburban convenience and natural beauty. It is known for its diverse population, eclectic dining scene, vibrant shopping, and emphasis on art and culture. The city hosts multiple festivals, including Founders Week and the Taste of Johns Creek. Outdoor activities are popular, with six golf facilities, including the renowned Atlanta Athletic Club, and opportunities for paddling and trout fishing along the Chattahoochee River. The Autrey Mill Nature Preserve and Heritage Center provides a glimpse into the area's natural and cultural heritage.
 
Business in Johns Creek
The local economy is notably strong in healthcare and wellness innovation. Over 700 companies and 1,400 professionals in life sciences, and 450 companies with 13,000 jobs in healthcare, operate in the city. Top employers include Emory Johns Creek Hospital, Macy's, and Atlanta Athletic Club. The city also hosts several Fortune 500 firms within its high-tech office park, Technology Park/Johns Creek.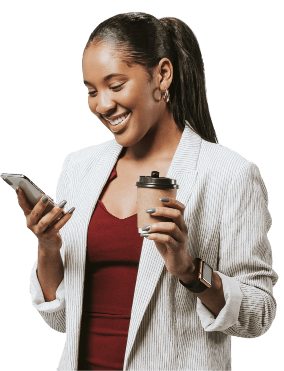 Top jobs for transportation managers at Cast USA
The typical salary for transportation managers is highly competitive as it's a role that can make or break a business's profitability. That's why companies across the USA are looking for truly talented and experienced employees to fill their vacancies. If you think you have the skills and the experience required, fill in our registration form so we can start finding your next brilliant position.
Do you need a transportation manager for your logistics operation? Call 470 845 280 today. At Cast USA, we're dedicated to filling companies' management posts by producing excellent shortlists of potential staff for interview. 
 
Contact us
Similar roles we recruit for
ROLES