SVP of Transport Jobs
The Senior Vice President of Transport holds a critical executive role within an organization, overseeing all aspects of the transportation operations. This position requires exceptional leadership skills and expertise in managing a large-scale transportation network efficiently and effectively.
In this role, the SVP of Transport is responsible for developing and implementing strategic plans and initiatives to optimize transportation operations. You must ensure the smooth flow of goods or services through the supply chain, coordinating with various departments, including logistics, warehouse, and procurement. You'll play a crucial role in driving cost-effective solutions, promoting operational excellence, and streamlining transportation processes.
Ultimately, the Senior Vice President of Transport plays a pivotal role in optimizing transportation efficiency, enhancing client satisfaction, and contributing to the overall success of the organization.
SVP of Transport: The skills required
To excel in the role of Senior Vice President of Transport, several key skills are essential. These include:
Leadership: this includes providing guidance, motivation, and direction to transportation personnel, fostering a collaborative work environment, and promoting a culture of high-performance
Strategic thinking: the ability to develop and implement long-term transportation plans aligned with organizational goals
Supply chain management: optimizing inventory levels, managing logistics networks, and developing effective distribution strategies.
Financial acumen: to analyze transportation costs, identify cost-saving opportunities, negotiate contracts with transportation providers, and monitor budgetary performance
Communication: for working effectively with cross-functional teams, external partners, and senior management
Regulatory knowledge: to avoid legal issues and ensure adherence to industry standards
Johns Creek, Georgia
Johns Creek, has a rich history and a vibrant business and lifestyle scene. In the early 19th century, the area was home to Cherokee and Creek Native Americans, with trading posts along the Chattahoochee River. European colonization led to the Cherokee adopting an alphabet and a legislature and judiciary system. The discovery of gold in the 1820s led to America's first Gold Rush and the eventual takeover of the Cherokee Nation by the U.S. government. By 1831, the area was part of the new Cherokee County, which later became part of Fulton County. The city's name originates from Johnson K. Rogers, son of pioneer John Rogers.
Johns Creek, in the state of Georgia, offers a mix of suburban convenience and natural beauty. It is known for its diverse population, eclectic dining scene, vibrant shopping, and emphasis on art and culture. The city hosts multiple festivals, including Founders Week and the Taste of Johns Creek. Outdoor activities are popular, with six golf facilities, including the renowned Atlanta Athletic Club, and opportunities for paddling and trout fishing along the Chattahoochee River. The Autrey Mill Nature Preserve and Heritage Center provides a glimpse into the area's natural and cultural heritage.
 
Business in Johns Creek
The local economy is notably strong in healthcare and wellness innovation. Over 700 companies and 1,400 professionals in life sciences, and 450 companies with 13,000 jobs in healthcare, operate in the city. Top employers include Emory Johns Creek Hospital, Macy's, and Atlanta Athletic Club. The city also hosts several Fortune 500 firms within its high-tech office park, Technology Park/Johns Creek.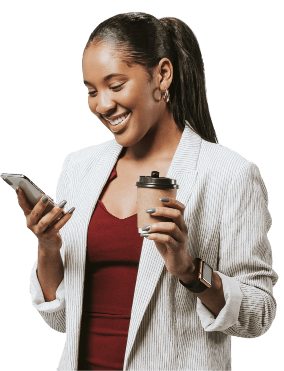 Transport executive jobs at Cast USA
There are businesses all over the USA looking for Transport SVPs, so if you've got what it takes, why not register as a candidate with us here or call 470 845 2800 to chat with our expert team.
If you're representing a company that's looking for a SVP of Transport, we're your specialized partner when it comes to transport recruitment. We've built up an international reputation for finding the best candidates in such roles, and we're ready to fill your executive positions today.
Contact us
Similar roles we recruit for
ROLES