Director of Logistics & Operations Jobs
A Logistics Operations Director is a strategic role involving the coordination and management of daily operations to ensure efficiency, productivity, and cost-effectiveness. They will also analyze data and metrics to identify areas of improvement and implement strategies to streamline operations and reduce costs.
The overall role is to develop and implement logistics operations strategies that align with a company's business goals. These strategies often involve optimizing logistics processes, improving inventory management, enhancing delivery schedules, and leveraging technology to boost operational efficiency.
They'll collaborate closely with various departments, including warehousing, transportation, purchasing, and customer service. This cross-functional collaboration aims to improve the flow of goods, satisfy customer demands, and handle any operational issues promptly.
Logistics operations director: The skills required
A Director of Logistics and Operations should ideally be a strong leader with excellent management skills, capable of efficiently overseeing multiple departments and guiding teams towards the organization's objectives. You should have a deep understanding of logistics operations and supply chain management principles to facilitate strategic decision-making and operational planning. 
Given the need to collaborate with different departments and external partners, exceptional communication and interpersonal skills are also key. You'll often need to negotiate contracts with suppliers and carriers, so negotiation skills are also crucial. 
A strong grasp of financial management and budgeting is also vital. Lastly, a customer-centric approach and problem-solving abilities are critical, as ensuring customer satisfaction and resolving issues efficiently form a significant part of the role.
 
Johns Creek, Georgia
Johns Creek, has a rich history and a vibrant business and lifestyle scene. In the early 19th century, the area was home to Cherokee and Creek Native Americans, with trading posts along the Chattahoochee River. European colonization led to the Cherokee adopting an alphabet and a legislature and judiciary system. The discovery of gold in the 1820s led to America's first Gold Rush and the eventual takeover of the Cherokee Nation by the U.S. government. By 1831, the area was part of the new Cherokee County, which later became part of Fulton County. The city's name originates from Johnson K. Rogers, son of pioneer John Rogers.
Johns Creek, in the state of Georgia, offers a mix of suburban convenience and natural beauty. It is known for its diverse population, eclectic dining scene, vibrant shopping, and emphasis on art and culture. The city hosts multiple festivals, including Founders Week and the Taste of Johns Creek. Outdoor activities are popular, with six golf facilities, including the renowned Atlanta Athletic Club, and opportunities for paddling and trout fishing along the Chattahoochee River. The Autrey Mill Nature Preserve and Heritage Center provides a glimpse into the area's natural and cultural heritage.
 
Business in Johns Creek
The local economy is notably strong in healthcare and wellness innovation. Over 700 companies and 1,400 professionals in life sciences, and 450 companies with 13,000 jobs in healthcare, operate in the city. Top employers include Emory Johns Creek Hospital, Macy's, and Atlanta Athletic Club. The city also hosts several Fortune 500 firms within its high-tech office park, Technology Park/Johns Creek.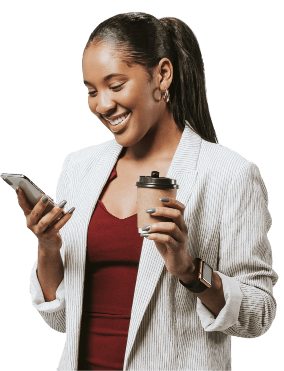 Logistics director jobs at Cast USA
This critical role in a logistics operation only works when the best qualified and most capable people are at the helm. At Cast USA, our job is to find exceptional talent and match them with the companies seeking their skills. Businesses know we only deal with logistics professionals, so if you're looking for a new logistics director job, head on over to our candidates page and register with us.
If you're looking for a supreme logistics director for your business, we can curate a shortlist of candidates together at speed. Our clients use us over and over, thanks to our dedication and specialist expertize.  Call us on 470 845 2800 we're here to help!
 
Contact us
Similar roles we recruit for
ROLES