Regional Director of Logistics Operations Jobs
In logistics, a Director of Regional Operations is responsible for managing and overseeing all logistics operations within a specific region. Duties include planning, directing and coordinating distribution processes, and ensuring that goods are transported efficiently and on schedule.
This director leads a team of logistics staff, sets performance goals, and manages budgets. They are also responsible for enhancing operational efficiency, reducing costs, ensuring compliance with laws and regulations, and maintaining high levels of customer satisfaction.
The ultimate aim of the role is to ensure the seamless running of logistics operations to meet or exceed client expectations. Logistics regional director salary ranges can be very attractive as in some corporations, the director oversees budgets in the millions or even billions of dollars, yet profit margins can still be relatively tight. Keeping that bottom line positive is crucial.
 
Logistics regional director: Job responsibilities and skills
Strategic planning, problem-solving, and decision-making form a significant part of the director of regional operations role, as you work towards achieving the organization's logistics goals within its designated region. You must possess strong leadership skills to direct and inspire a team and ensure efficient functioning.
Excellent communication abilities are paramount for effective interaction with teams, suppliers, and customers, and a deep understanding of logistics operation principles and relevant legal regulations is also vital. You should also have good problem-solving skills to identify and rectify operational bottlenecks promptly.
Financial acumen, time management, and attention to detail are other key proficiencies. Technical knowledge of logistics software is an added advantage, so the wider your experience with various common systems, the better your opportunities will be.
 
Johns Creek, Georgia
Johns Creek, has a rich history and a vibrant business and lifestyle scene. In the early 19th century, the area was home to Cherokee and Creek Native Americans, with trading posts along the Chattahoochee River. European colonization led to the Cherokee adopting an alphabet and a legislature and judiciary system. The discovery of gold in the 1820s led to America's first Gold Rush and the eventual takeover of the Cherokee Nation by the U.S. government. By 1831, the area was part of the new Cherokee County, which later became part of Fulton County. The city's name originates from Johnson K. Rogers, son of pioneer John Rogers.
Johns Creek, in the state of Georgia, offers a mix of suburban convenience and natural beauty. It is known for its diverse population, eclectic dining scene, vibrant shopping, and emphasis on art and culture. The city hosts multiple festivals, including Founders Week and the Taste of Johns Creek. Outdoor activities are popular, with six golf facilities, including the renowned Atlanta Athletic Club, and opportunities for paddling and trout fishing along the Chattahoochee River. The Autrey Mill Nature Preserve and Heritage Center provides a glimpse into the area's natural and cultural heritage.
 
Business in Johns Creek
The local economy is notably strong in healthcare and wellness innovation. Over 700 companies and 1,400 professionals in life sciences, and 450 companies with 13,000 jobs in healthcare, operate in the city. Top employers include Emory Johns Creek Hospital, Macy's, and Atlanta Athletic Club. The city also hosts several Fortune 500 firms within its high-tech office park, Technology Park/Johns Creek.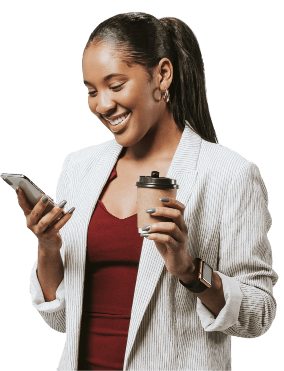 Regional Director of Logistics Operations jobs
If you're looking to fill such a position for your organization, get in touch on 470 845 2800. We've got hundreds of highly qualified individuals on in our specialist database, and many of them are looking for new challenges right now. 
If you're looking to change positions for whatever reason, and you are or aspire to be a regional transportation director in a fast-moving industry with excellent employment packages, please register with us here.
Contact us
Similar roles we recruit for
ROLES