Global Distribution Director Jobs
A global director of distribution oversees the smooth, efficient, and timely movement of goods on a worldwide scale. They oversee the entire distribution network of the organization across multiple countries and regions, ensuring efficient coordination and communication across diverse teams. This involves designing and implementing global distribution strategies to optimize the network and ensure swift, cost-effective and reliable movement of goods. 
Strong relationship management with suppliers, transportation providers, and third-party logistics partners worldwide is part of their role. This often includes overseeing contract negotiations. The director of global distribution is also responsible for ensuring that all distribution operations comply with international trade laws and regulations.
Performance evaluation and improvement of the global distribution network is an important part of the role. They need to analyze key distribution metrics, identify bottlenecks, and implement strategic actions to continually improve efficiency, trim costs, and enhance service delivery. 
 
Director of Global Distribution: The skills required
As Global Distribution Director, you should have strong leadership abilities to guide diverse teams across multiple regions. Excellent strategic thinking and organizational skills are required to devise and implement effective global distribution strategies.
Your overview of strategic data analysis will help performance monitoring and the identification of improvements. Superb negotiation and relationship management skills are necessary when dealing with suppliers and 3PL partners.
A deep understanding of global logistics practices, international trade laws, and regulation is necessary. You should also be financially savvy to manage budgets and control costs. The role also demands familiarity with the latest logistics technology to enhance operational efficiency. Strong problem-solving skills allow for prompt and effective resolution of any distribution challenges.
 
Jobs in Gwinnett County
Gwinnett County, Georgia, stands as a vibrant hub for the logistics, manufacturing, and retail industries. Despite not having any cities with populations over 100,000, the county is a critical economic player in the Metro Atlanta area.
Logistics and Manufacturing Industry
The logistics and manufacturing sectors in Gwinnett County are robust and dynamic, collectively representing nearly 11% of all industry in the county, encompassing over 4,700 companies and employing upwards of 80,000 individuals. This highlights Gwinnett County's significance as a manufacturing and logistics hub, contributing substantially to the region's economic vibrancy. The county hosted the 12th annual Movers and Makers Awards in 2023, spotlighting leaders in advanced manufacturing and supply chain management. Notable awardees included the Garrard Group, Mitsubishi Electric Trane HVAC US and Eclipse Gaming Systems. Other significant players are ePac Atlanta, AdEdge, and Price Industries.
 
Infrastructure and Development
The county is not only focused on sustaining its economic sectors but also on enhancing infrastructure to support further growth. In response to the rising population and the need for improved transportation, Gwinnett County is investing heavily in infrastructure projects. 
Moreover, new transit services are being introduced, connecting the Gwinnett Place Transit Center to key locations like the Amazon distribution center in Stone Mountain. The Gwinnett Place Transit Center is also set for transformation into a multimodal hub, further facilitating transportation and connectivity within the county.
Gwinnett County, is a significant economic force in Georgia. Its logistics and manufacturing sectors are key contributors to the regional economy, supported by a diverse and active retail environment. The county's commitment to infrastructure development and transportation improvements is set to bolster these industries further, ensuring continued economic growth and sustainability.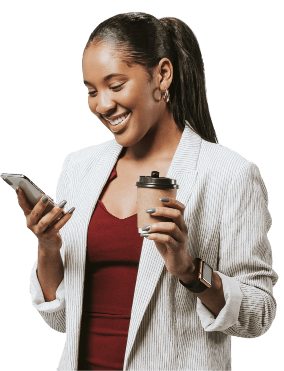 Global director of distribution jobs at Cast USA
This kind of role comes up relatively rarely, as the number of truly international companies looking for distribution directors is comparatively small. So when one does emerge, you need to be among the first to respond. If you're looking for a career move, register with us here and we'll be in touch!
Contact us
Similar roles we recruit for
ROLES