VP Transportation Jobs
The Vice President Transportation position involves developing and implementing strategic plans to optimize transportation efficiency, reduce costs, and enhance overall supply chain performance.
 
Transport operations vice president job description
Develop and execute strategic plans and initiatives to optimize transportation operations, ensuring timely and cost-effective delivery of goods or services.
Oversee and manage transportation teams, including logistics, fleet management, and transportation procurement.
Negotiate and manage contracts with transportation providers, ensuring favorable terms and adherence to service-level agreements.
Continuously analyze transportation data and metrics to identify areas for improvement, cost-saving opportunities, and enhance operational efficiency.
Stay updated with industry regulations and compliance requirements, ensuring adherence to safety and regulatory standards in transportation operations.
Drive continuous improvement initiatives within transportation operations, incorporating innovative technologies and best practices.
Provide leadership to the transportation teams, mentoring and developing talent, fostering a collaborative and high-performance work environment.
VP of Transportation: The skills required
Most VP Transportation roles ask for these minimum standards:
Bachelor's degree in logistics, supply chain management, or a related field. Master's degree preferred.
Extensive experience (8+ years) in transportation and logistics operations, with a focus on management and strategic planning.
Strong leadership skills with a proven track record of effectively leading and developing teams.
In-depth knowledge of transportation regulations, industry trends, and best practices.
Exceptional analytical and problem-solving skills, with the ability to analyze complex data and make informed decisions.
Excellent negotiation and supplier management skills.
Strong financial acumen, with experience in budgeting and cost control.
Ability to thrive in a fast-paced and dynamic environment, adapting to changing business needs.
Jobs in Gwinnett County
Gwinnett County, Georgia, stands as a vibrant hub for the logistics, manufacturing, and retail industries. Despite not having any cities with populations over 100,000, the county is a critical economic player in the Metro Atlanta area.
Logistics and Manufacturing Industry
The logistics and manufacturing sectors in Gwinnett County are robust and dynamic, collectively representing nearly 11% of all industry in the county, encompassing over 4,700 companies and employing upwards of 80,000 individuals. This highlights Gwinnett County's significance as a manufacturing and logistics hub, contributing substantially to the region's economic vibrancy. The county hosted the 12th annual Movers and Makers Awards in 2023, spotlighting leaders in advanced manufacturing and supply chain management. Notable awardees included the Garrard Group, Mitsubishi Electric Trane HVAC US and Eclipse Gaming Systems. Other significant players are ePac Atlanta, AdEdge, and Price Industries.
 
Infrastructure and Development
The county is not only focused on sustaining its economic sectors but also on enhancing infrastructure to support further growth. In response to the rising population and the need for improved transportation, Gwinnett County is investing heavily in infrastructure projects. 
Moreover, new transit services are being introduced, connecting the Gwinnett Place Transit Center to key locations like the Amazon distribution center in Stone Mountain. The Gwinnett Place Transit Center is also set for transformation into a multimodal hub, further facilitating transportation and connectivity within the county.
Gwinnett County, is a significant economic force in Georgia. Its logistics and manufacturing sectors are key contributors to the regional economy, supported by a diverse and active retail environment. The county's commitment to infrastructure development and transportation improvements is set to bolster these industries further, ensuring continued economic growth and sustainability.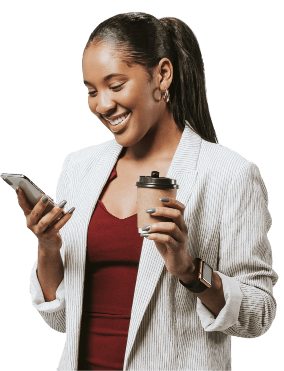 VP of Transportation jobs at Cast USA
If you have the experience to tackle this high-pressure, high-responsibility job, there are businesses out there ready to pay top dollar for your talents and expertise. Similarly, if you're running a transport operation and are lacking that person with the X factor who can help increase your efficiency or profitability, you've come to the right place.
Click on our contact page and fill in the form so we know exactly what role or professionals you're looking for, and we'll do the rest. Alternatively, call 470 845 2800 to speak to one of our seasoned recruiters, and find out how our solutions can help.
 
Contact us
Similar roles we recruit for
ROLES