VP Transportation Jobs
The Vice President Transportation position involves developing and implementing strategic plans to optimize transportation efficiency, reduce costs, and enhance overall supply chain performance.
 
Transport operations vice president job description
Develop and execute strategic plans and initiatives to optimize transportation operations, ensuring timely and cost-effective delivery of goods or services.
Oversee and manage transportation teams, including logistics, fleet management, and transportation procurement.
Negotiate and manage contracts with transportation providers, ensuring favorable terms and adherence to service-level agreements.
Continuously analyze transportation data and metrics to identify areas for improvement, cost-saving opportunities, and enhance operational efficiency.
Stay updated with industry regulations and compliance requirements, ensuring adherence to safety and regulatory standards in transportation operations.
Drive continuous improvement initiatives within transportation operations, incorporating innovative technologies and best practices.
Provide leadership to the transportation teams, mentoring and developing talent, fostering a collaborative and high-performance work environment.
VP of Transportation: The skills required
Most VP Transportation roles ask for these minimum standards:
Bachelor's degree in logistics, supply chain management, or a related field. Master's degree preferred.
Extensive experience (8+ years) in transportation and logistics operations, with a focus on management and strategic planning.
Strong leadership skills with a proven track record of effectively leading and developing teams.
In-depth knowledge of transportation regulations, industry trends, and best practices.
Exceptional analytical and problem-solving skills, with the ability to analyze complex data and make informed decisions.
Excellent negotiation and supplier management skills.
Strong financial acumen, with experience in budgeting and cost control.
Ability to thrive in a fast-paced and dynamic environment, adapting to changing business needs.
Columbus, Georgia, is a vibrant and growing city located in the foothills of the Appalachian Mountains. Home to Fort Benning, the city is the second largest in the state. Boasting a population of over 200,000, Columbus GA is a diverse and thriving community. The city is home to a thriving economy, with a variety of industries including healthcare, financial services, manufacturing, tourism and technology.
The city is home to several major manufacturing companies, including AFLAC, Synovus Financial Corp., and WestRock, as well as many smaller manufacturers. The area also has a robust logistics and distribution sector, with several major third-party logistics providers (3PLs) located in the city such as UPS, DHL & XPO. Additionally, Columbus is home to numerous transportation providers, including rail, trucking and air cargo. In addition to the traditional supply chain infrastructure, Columbus also has a thriving technology sector, which includes a number of strart ups focused on logistics and supply chain solutions. All of these components form a strong and interconnected supply chain network in Columbus, GA.
Additionally, the city is a hub for education with a variety of universities, colleges and technical schools, as well as a number of well-regarded private schools. Columbus GA is home to an abundance of recreational and cultural attractions, including the Columbus Museum, which is one of the largest in the Southeast.
With its diverse economy, educational opportunities, and entertainment and cultural attractions, Columbus GA is an ideal place to live and work.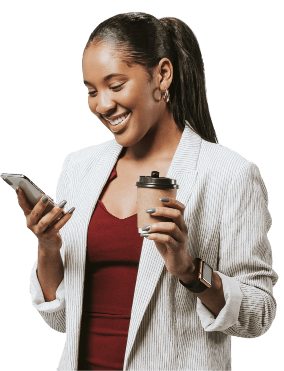 VP of Transportation jobs at Cast USA
If you have the experience to tackle this high-pressure, high-responsibility job, there are businesses out there ready to pay top dollar for your talents and expertise. Similarly, if you're running a transport operation and are lacking that person with the X factor who can help increase your efficiency or profitability, you've come to the right place.
Click on our contact page and fill in the form so we know exactly what role or professionals you're looking for, and we'll do the rest. Alternatively, call 470 845 2800 to speak to one of our seasoned recruiters, and find out how our solutions can help.
 
Contact us
Similar roles we recruit for
ROLES