Regional Transportation Director Jobs
A Transport Regional Director in the logistics sector oversees the entire transport operations within their assigned region. They manage the coordination and execution of all activities related to transportation of goods, including planning routes, managing shipping schedules, and ensuring compliance with federal transport regulations and laws. 
They also work towards enhancing operational efficiency by reducing costs, and improving the quality of transportation services. Transport regional director jobs also involve maintaining safety standards, resolving any transport-related issues, and ensuring customer satisfaction. 
In some roles, the transportation director resume means overseeing staff training, developing strategic plans for their department, and liaising with other departments to ensure seamless transportation operations.
Transport regional director: The skills required
Regional transport director job descriptions vary widely from business to business. When you're looking for such roles, make sure you declare specific skill sets so relevant employers can find you more quickly.
In general, you'll need to exhibit strong leadership and management skills, as you'll be in charge of overseeing all of your team's activities, motivating and guiding them towards achieving set goals. Excellent communication skills are vital as you'll frequently liaise with various teams, vendors, and clients as well.
A deep understanding of the logistics and transport sector is essential, including knowledge of federal transportation laws and regulations. A strategic mindset to plan and implement efficient transport plans, and problem-solving skills to tackle any issues that can disrupt the transportation chain are always advantageous.
Jobs in Gwinnett County
Gwinnett County, Georgia, stands as a vibrant hub for the logistics, manufacturing, and retail industries. Despite not having any cities with populations over 100,000, the county is a critical economic player in the Metro Atlanta area.
Logistics and Manufacturing Industry
The logistics and manufacturing sectors in Gwinnett County are robust and dynamic, collectively representing nearly 11% of all industry in the county, encompassing over 4,700 companies and employing upwards of 80,000 individuals. This highlights Gwinnett County's significance as a manufacturing and logistics hub, contributing substantially to the region's economic vibrancy. The county hosted the 12th annual Movers and Makers Awards in 2023, spotlighting leaders in advanced manufacturing and supply chain management. Notable awardees included the Garrard Group, Mitsubishi Electric Trane HVAC US and Eclipse Gaming Systems. Other significant players are ePac Atlanta, AdEdge, and Price Industries.
 
Infrastructure and Development
The county is not only focused on sustaining its economic sectors but also on enhancing infrastructure to support further growth. In response to the rising population and the need for improved transportation, Gwinnett County is investing heavily in infrastructure projects. 
Moreover, new transit services are being introduced, connecting the Gwinnett Place Transit Center to key locations like the Amazon distribution center in Stone Mountain. The Gwinnett Place Transit Center is also set for transformation into a multimodal hub, further facilitating transportation and connectivity within the county.
Gwinnett County, is a significant economic force in Georgia. Its logistics and manufacturing sectors are key contributors to the regional economy, supported by a diverse and active retail environment. The county's commitment to infrastructure development and transportation improvements is set to bolster these industries further, ensuring continued economic growth and sustainability.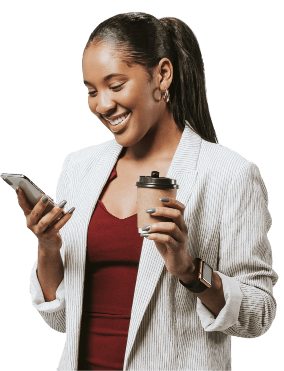 Regional Transportation Director jobs at Cast USA
Is your business looking for a qualified, experienced transport regional director? At Cast USA, the logistics industry is one of our core specialties, and many of our representatives are drawn from the sector. That makes us uniquely qualified to identify appropriate talents in potential employees right up to director and board level. Call us on 470 845 2800 so we can help.
If you're looking to change positions for whatever reason, and you're qualified to be a regional transportation director in a fast-moving industry with excellent employment packages, please register with us here.
Contact us
Similar roles we recruit for
ROLES