Director of Warehousing & Fulfillment Jobs
Warehouse director job descriptions vary across sectors, but essentially they oversee everything from inventory management to order fulfillment, ensuring that products are stored, processed, and delivered efficiently, accurately, and cost-effectively. 
They also develop and implement strategies to optimize warehouse operations, including streamlining processes, improving warehouse layout, enhancing inventory control, and leveraging warehouse management systems and automation technologies.
Directors of warehousing and fulfillment work closely with warehouse managers, supervisors, and staff, providing guidance and supervision to maintain high operational standards. Additionally, they track KPIs and use data-driven insights to identify areas of improvement.
They also collaborate with suppliers, customers and transport teams to ensure seamless operations, from receiving goods to getting them to customers. Financial responsibilities and regulatory requirements related to warehousing and safety will also be key.
Director of fulfillment and warehousing: The skills needed
To perform effectively as a Director of Warehousing & Fulfillment, you must exhibit exceptional leadership and managerial abilities, as you'll be tasked with supervising teams and overseeing business-critical warehouse operations.
A strong knowledge of warehousing processes, logistics, and supply chain management principles is essential for strategizing and execution of operational plans. Superior analytical skills are necessary to interpret complex warehouse data, identify trends and make data-driven decisions to optimize operations.
As this role involves coordination with various stakeholders, superior communication, negotiation, and interpersonal skills are imperative. Financial understanding is also essential for managing budgets, controlling costs, and analyzing financial data associated with warehouse operations. Given the regulatory landscape of the warehousing sector, the Director should also be well-versed in legal and safety regulations. 
Jobs in Gwinnett County
Gwinnett County, Georgia, stands as a vibrant hub for the logistics, manufacturing, and retail industries. Despite not having any cities with populations over 100,000, the county is a critical economic player in the Metro Atlanta area.
Logistics and Manufacturing Industry
The logistics and manufacturing sectors in Gwinnett County are robust and dynamic, collectively representing nearly 11% of all industry in the county, encompassing over 4,700 companies and employing upwards of 80,000 individuals. This highlights Gwinnett County's significance as a manufacturing and logistics hub, contributing substantially to the region's economic vibrancy. The county hosted the 12th annual Movers and Makers Awards in 2023, spotlighting leaders in advanced manufacturing and supply chain management. Notable awardees included the Garrard Group, Mitsubishi Electric Trane HVAC US and Eclipse Gaming Systems. Other significant players are ePac Atlanta, AdEdge, and Price Industries.
 
Infrastructure and Development
The county is not only focused on sustaining its economic sectors but also on enhancing infrastructure to support further growth. In response to the rising population and the need for improved transportation, Gwinnett County is investing heavily in infrastructure projects. 
Moreover, new transit services are being introduced, connecting the Gwinnett Place Transit Center to key locations like the Amazon distribution center in Stone Mountain. The Gwinnett Place Transit Center is also set for transformation into a multimodal hub, further facilitating transportation and connectivity within the county.
Gwinnett County, is a significant economic force in Georgia. Its logistics and manufacturing sectors are key contributors to the regional economy, supported by a diverse and active retail environment. The county's commitment to infrastructure development and transportation improvements is set to bolster these industries further, ensuring continued economic growth and sustainability.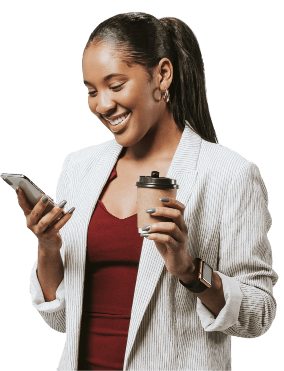 Warehouse director recruitment at Cast USA
Does this sound like the role you want to step up to? Or are you already an accomplished warehouse director who's looking for a new challenge? Start by registering with us today – once we've got your details, we can start looking for companies to match your career aims.
At Cast USA we deal with management and executive levels of employees in the warehousing and fulfillment sector every day. So if you're in need of some fresh talent with enviable credentials, call our office on 470 845 2800. You'll be impressed with the warehousing and fulfillment talent we deliver.
Contact us
Similar roles we recruit for
ROLES