Logistics Manager Jobs
A Logistics Manager plays a critical role in coordinating and managing all aspects of an organization's supply chain. This includes overseeing the movement, distribution, and storage of goods to ensure efficient delivery from the point of origin to the consumer. They manage inventory control, coordinate warehousing practices, and determine the most cost-effective and efficient means of transporting goods.
A typical logistics manager job description requires candidates to collaborate with multiple internal departments and external partners – such as suppliers, carriers, and customers – to plan and monitor inbound and outbound logistics operations. This involves preparing and managing schedules, liaising with stakeholders, and managing any logistical issues that arise. 
Strategic responsibilities include analyzing logistical data, monitoring performance, identifying trends and areas for improvement. The work often involves liaising with other departments, such as warehousing, supply chain, and procurement, to strategize medium- and long-term business goals. Then, they will devise strategies to increase productivity, decrease costs, and enhance customer satisfaction. They ensure compliance with logistics and transportation regulations and may also be involved in the planning and implementation of logistics technology and systems to improve efficiency within their logistics network.
 
Manager of Logistics: The skills required
Excellent leadership abilities are essential as you often have to manage a team that could be widely spread around the state or across the USA. Strong knowledge of logistics and supply chain management principles will help you make informed strategic decisions and plan logistical operations on a day-to-day basis.
Communication and negotiation skills are crucial since their role involves continuous interaction with internal teams, suppliers, carriers, and customers. You might also be negotiating contracts and agreements. 
A good understanding of logistics and transportation regulations is needed to ensure compliance and mitigate risks. A grasp of financial management and budgeting and advanced problem-solving skills will also help. Familiarity with logistics software and systems can aid in streamlining operations and improving efficiency.
 
About Atlanta
Atlanta is the capital city of Georgia, and county seat of Fulton County, with half a million inhabitants. Part of the larger Atlanta Metropolitan Area, Atlanta is the economic and cultural center of the Southeast, and a major hub for supply chain, logistics and distribution in the United States. It is home to the world's busiest airport, the world's largest air cargo facility, and the world's largest trucking hub and the Port of Atlanta
As the birthplace of Martin Luther King Jr and the first major southern city to elect an African-American mayor, Atlanta played a major role in the civil rights movement during the 1950s and 1960s, helping to change the laws and culture of the region.
Today, Atlanta is a vibrant and diverse city that offers a unique blend of urban and rural living, with a thriving food, arts, and cultural scene, making it a fantastic location for professionals to work and live.
Business in Atlanta
The city is a vibrant hub of business and infrastructure. It's renowned for its diverse economy, with key sectors including logistics, professional and business services, media operations, and information technology. Atlanta hosts several Fortune 500 and Fortune 1000 company headquarters, making it a significant business center in the Southeastern United States. Major corporations in the area include the Coca-Cola Company, Delta Air Lines, the Home Depot, UPS, Chick-fil-A, Porsche, Porsche Design Studio, Mercedes-Benz USA, and SunTrust Banks.
Atlanta is well-connected to major markets in the US and overseas, making it an ideal location for businesses to distribute their goods and services. Companies in Atlanta benefit from the city's access to multiple transportation options such as rail, air, trucking, and maritime. Furthermore, the city has a reputation for being a business-friendly environment with low taxes and excellent infrastructure. As a result, Atlanta is an attractive destination for those looking to capitalize on the city's supply chain, logistics, and distribution capabilities.
Additionally, Atlanta is a key player in the technology sector, often referred to as the "Silicon Peach," and is home to a growing number of tech startups and innovation centers. This technological growth is supported by a robust educational framework, with institutions like Georgia Tech providing a steady stream of skilled graduates.
Overall, Atlanta's combination of a strong business environment, extensive transportation infrastructure, and growing tech industry makes it a dynamic and influential city in the U.S. economy.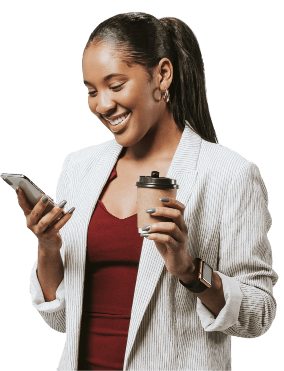 Logistics management recruitment at Cast USA
Are you a logistics manager in need of a new position? Are you experienced enough to demand the salary for a logistics manager and are ready to take the next step in your career? You need to register with us so we can start matching your skill set with some of the USA's most forward-thinking logistics and retail corporations.
At Cast USA, we're used to filling roles in logistics as it's one of our key areas of expertise. We know the questions to ask and the demands businesses make of these important roles. So if you're on the lookout for some real logistics expertise in the shape of a new manager, give us a call on 470 845 280. We'll show you how logistics recruitment should be done.
 
Contact us
Similar roles we recruit for
ROLES