Director of Transportation Jobs
A director of transportation oversees the strategic planning, development, and implementation of the company's transportation policies, objectives, and initiatives. Their role involves the management of transportation methods, covering air, ground, or sea to ensure goods are delivered on time and efficiently. 
Part of the transport director job description involves ensuring all transportation operations comply with local, regional, and national regulations and standards. Their scope of work includes the negotiation of contracts with third-party carriers, managing relationships with vendors, reviewing logistical functions and identifying areas of improvement. Additionally, they are tasked with cost management to meet the financial objectives of the organization. 
Implementing the latest transportation technologies to enhance operational efficiency might also be part of the role. The director of transportation is ultimately responsible for ensuring the smooth and timely transportation of goods in a cost-effective manner, while also maintaining high levels of operational efficiency and customer satisfaction.
Skills required for a Director of Transportation job
To be considered for a director of transportation job, you must possess strong leadership and managerial skills, as you will be responsible for leading a team and overseeing the entire transport operations. You should also have great communication and negotiation abilities, as you'll be expected to handle contracts with third-party carriers and vendors. 
The role requires a deep understanding of transportation and supply chain principles for planning and strategizing seamlessly. To track performance and identify areas of improvement, you'll need to have excellent analytical skills too. Knowledge of the latest transport technologies is essential, as you'll usually oversee their implementation to streamline processes. Financial acumen is also crucial as they manage transportation budgets and strive to reduce costs. 
Columbus, Georgia, is a vibrant and growing city located in the foothills of the Appalachian Mountains. Home to Fort Benning, the city is the second largest in the state. Boasting a population of over 200,000, Columbus GA is a diverse and thriving community. The city is home to a thriving economy, with a variety of industries including healthcare, financial services, manufacturing, tourism and technology.
The city is home to several major manufacturing companies, including AFLAC, Synovus Financial Corp., and WestRock, as well as many smaller manufacturers. The area also has a robust logistics and distribution sector, with several major third-party logistics providers (3PLs) located in the city such as UPS, DHL & XPO. Additionally, Columbus is home to numerous transportation providers, including rail, trucking and air cargo. In addition to the traditional supply chain infrastructure, Columbus also has a thriving technology sector, which includes a number of strart ups focused on logistics and supply chain solutions. All of these components form a strong and interconnected supply chain network in Columbus, GA.
Additionally, the city is a hub for education with a variety of universities, colleges and technical schools, as well as a number of well-regarded private schools. Columbus GA is home to an abundance of recreational and cultural attractions, including the Columbus Museum, which is one of the largest in the Southeast.
With its diverse economy, educational opportunities, and entertainment and cultural attractions, Columbus GA is an ideal place to live and work.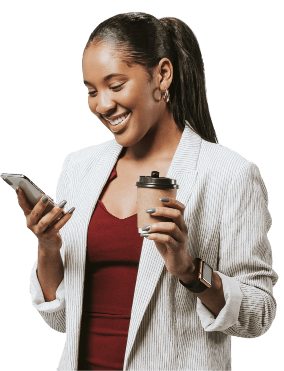 Find your director of transportation job at Cast USA
Right now, logistics companies in the United States are looking for directors of transport. As we deal with managerial and executive positions, Cast USA is one of the first places they look. Why not register now if you're looking to make the move? By registering with us, you'll be first to know when a position arises.
If your business needs a director of transportation, call us on 470 845 2800. We've got talented candidates we can contact straight away, and we'll also advertise positions to attract new talent. You'll be delighted with the quality of potential directors we deliver.
Contact us
Similar roles we recruit for
ROLES