VP of Logistics and Operations Jobs
The primary focus of a Vice President (VP) of Logistics and Operations is on enhancing efficiency, streamlining processes, and optimizing overall supply chain performance. The specific responsibilities include:
Strategic planning: developing and implementing strategic plans aligned with overall business goals, optimizing logistics and operational processes, and fostering continuous improvement within the department
Supply chain management: coordinating activities related to procurement, inventory management, warehouse operations, transportation, and distribution to ensure seamless supply chain operations
Team management: leading and managing a team of professionals, providing guidance, enabling career development, and fostering a culture of collaboration
Performance analysis: using data analytics and performance indicators to assess operational efficiency, identify areas for improvement, and implement corrective action plans
Vendor and partner management: collaborating with vendor and supplier networks, negotiating contracts, and managing relationships to ensure quality service and cost-effectiveness
VP Operations and Logistics: The skills required
To excel in a VP of Logistics and Operations role, the following skills are typically required:
Leadership: demonstrable ability to lead, motivate, and develop high-performing teams
Strategic thinking: strong problem-solving skills, with the ability to analyze complex data, think critically, and develop innovative solutions to enhance operational efficiency
Financial acumen: proficiency in financial analysis, budgeting, and cost management to drive operational effectiveness and deliver cost-saving measures
Communication and collaboration: excellent verbal and written communication skills to effectively interact with internal and external stakeholders, build strong relationships, and facilitate cross-functional collaboration.
Industry knowledge: an in-depth understanding of logistics and operations within the relevant industry and jurisdictions, including regulatory requirements, best practices, and emerging trends
Savannah, Georgia
Savannah, county seat of Chatham County, with its rich history and strategic coastal location, plays a crucial role in the business and infrastructure landscape of Georgia and the Southeastern United States. The Savannah Metropolitan Area, encompassing Chatham, Bryan, and Effingham counties, contributes significantly to this dynamic. 
It is located on the east coast of Georgia and serves as a bustling port city. Savannah is home to the Port of Savannah, the largest single-terminal container port in North America, connecting the Eastern United States to Europe, Africa, and the Middle East. This port has a wide variety of intermodal options, including rail and trucking services, which makes it an ideal hub for global freight.  The port provides a critical gateway for US exports, with over $100 billion in international trade passing through it every year. 
Savannah is also known for its vibrant downtown and its historic district, which is home to many businesses and restaurants. The city also boasts a low cost of living and a diverse economy. Savannah is also known for its unique culture and its strong sense of community. With its diverse business opportunities, Savannah is an ideal place for entrepreneurs and business owners to launch and grow their businesses.
 
Business in Savannah
The Port of Savannah is a cornerstone of Savannah's infrastructure. As one of the largest and busiest ports in the U.S., it significantly influences the city's economy, particularly in logistics and trade. The port facilitates global commerce, making Savannah a key player in international markets. In addition to the port, the city is also home to a large network of freight railroads, warehouses, and trucking companies essential to the movement of goods and materials warehouses, throughout the region and the US. 
The city is a major hub for logistics, with multiple major corporations, such as Amazon, UPS, and FedEx, having major operations based there. The presence of major third-party logistics providers and distribution centers for companies like Target and Home Depot further underline the city's logistical importance. Savannah's easy access to major highways and its location near major cities also make it a great choice for companies looking to distribute goods quickly and cost-effectively.
Savannah also has a robust manufacturing sector, with companies in aerospace, automotive, and heavy machinery. Gulfstream Aerospace, a major business jet manufacturer, is a notable name, contributing significantly to the local economy and employment.
In summary, Savannah's business and infrastructure are deeply intertwined with its role as a port city. The combination of a bustling port, strong transportation networks, and thriving manufacturing, retail, and logistics sectors underpin the economic vitality of the Savannah Metropolitan Area. The presence of notable companies across these industries underscores Savannah's significance in the regional and national economic landscape.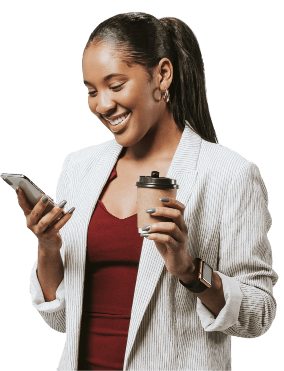 VP Operations jobs at Cast USA
If you're looking for a real Logistics VP salary that comes with immense satisfaction and an ability to truly prove yourself as a capable vice president, there are companies crying out for your talents right now. And if you're a business who's looking everywhere for the man or woman we've just described, well, now you know where they are looking.
Whether you're a potential candidate or running a logistics business with management roles to fill, complete this form and tell us exactly what you're looking for. Or call 470 845 2800 if you prefer to speak directly with one of Cast USA's recruitment experts. 
 
Contact us
Similar roles we recruit for
ROLES