VP of Logistics and Operations Jobs
The primary focus of a Vice President (VP) of Logistics and Operations is on enhancing efficiency, streamlining processes, and optimizing overall supply chain performance. The specific responsibilities include:
Strategic planning: developing and implementing strategic plans aligned with overall business goals, optimizing logistics and operational processes, and fostering continuous improvement within the department
Supply chain management: coordinating activities related to procurement, inventory management, warehouse operations, transportation, and distribution to ensure seamless supply chain operations
Team management: leading and managing a team of professionals, providing guidance, enabling career development, and fostering a culture of collaboration
Performance analysis: using data analytics and performance indicators to assess operational efficiency, identify areas for improvement, and implement corrective action plans
Vendor and partner management: collaborating with vendor and supplier networks, negotiating contracts, and managing relationships to ensure quality service and cost-effectiveness
VP Operations and Logistics: The skills required
To excel in a VP of Logistics and Operations role, the following skills are typically required:
Leadership: demonstrable ability to lead, motivate, and develop high-performing teams
Strategic thinking: strong problem-solving skills, with the ability to analyze complex data, think critically, and develop innovative solutions to enhance operational efficiency
Financial acumen: proficiency in financial analysis, budgeting, and cost management to drive operational effectiveness and deliver cost-saving measures
Communication and collaboration: excellent verbal and written communication skills to effectively interact with internal and external stakeholders, build strong relationships, and facilitate cross-functional collaboration.
Industry knowledge: an in-depth understanding of logistics and operations within the relevant industry and jurisdictions, including regulatory requirements, best practices, and emerging trends
Recruitment Agency For Buyer Jobs
LATEST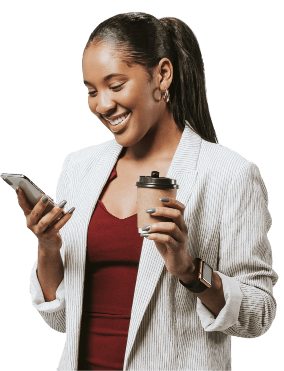 VP Operations jobs at Cast USA
If you're looking for a real Logistics VP salary that comes with immense satisfaction and an ability to truly prove yourself as a capable vice president, there are companies crying out for your talents right now. And if you're a business who's looking everywhere for the man or woman we've just described, well, now you know where they are looking.
Whether you're a potential candidate or running a logistics business with management roles to fill, complete this form and tell us exactly what you're looking for. Or call 470 845 2800 if you prefer to speak directly with one of Cast USA's recruitment experts. 
 
Contact us
Similar roles we recruit for
ROLES