VP of Distribution Jobs
The Vice President (VP) Distribution job responsibilities are strategic, leading the management, coordination, and optimization of distribution activities. This high-level position is primarily responsible for ensuring that the movement of goods from production facilities to the end customer is carried out efficiently and effectively.
The Vice President Distribution conceptualizes and implements strategies to streamline and enhance distribution processes. This includes the development of systems and procedures that foster accuracy, reliability, and expedience in distribution. They also oversee efficient space utilization, inventory control, and warehouse management practices to minimize costs and support the smooth functioning of the supply chain.
In a nutshell, the role of a VP of Distribution is multi-faceted. Their responsibilities span from strategic planning and process optimization to team leadership and stakeholder management, all aimed at ensuring seamless and efficient distribution operations. They oversee communication between suppliers, warehouses, transportation companies, and customers, ensuring that products reach their intended destinations on time and in optimal condition. It all adds up to an integral role in service excellence, customer satisfaction, and the overall success of the logistics operation.
VP of Distribution: The skills required
As a senior leader, the VP of Distribution also plays a pivotal role in team leadership and development. You'll manage a team of distribution managers and staff, creating a performance-driven culture that promotes efficiency, collaboration, and professional growth. Needless to say, management skills are non-negotiable.
You'll have a responsibility for fiscal management, so your numeracy and ability to use accountancy software should be second to none. Staying updated with technology and market trends also forms a critical part of this role. You may be asked to leverage advancements such as AI, IoT, and predictive analytics to optimize distribution processes and gain a competitive edge.
 
Augusta, Georgia is a vibrant city located on the Savannah River at the fall line of the Piedmont. It is the third-largest city in the state and the home of Augusta National Golf Club, which plays host to The Masters Tournament every year. Augusta is home to numerous attractions, including the Augusta Riverwalk, the Morris Museum of Art, and the Augusta Museum of History.
Augusta is an important economic hub in the Southeast. Its business infrastructure is composed of a combination of large and small businesses, universities, healthcare providers, and government services. Major employers include the Augusta University Medical Center, Augusta Regional Airport, John Deere, Fort Gordon, and the Savannah River Site. The city also has a vibrant tech industry with several start-ups and accelerators.
Home to a thriving logistics and business infastructure that supports the city's diverse economy, Augusta boasts major transportation routes, including the Augusta Canal and the Savannah RIver, providing access to the Port of Savannah and other ports in the Southeast. There are a variety of air, rail and trucking services available to move goods into and out of the region with ease. In addition, the city is home to multiple indistrial parks and an abundance of office space, as well as a skilled and educated workforce.
With its proximity to Atlanta and other major cities, Augusta is an attractive destination to do business.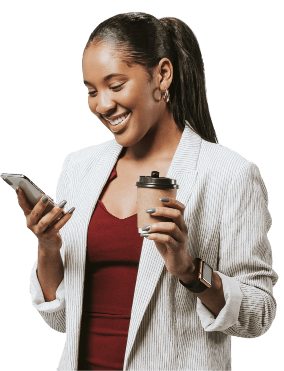 Vice President Distribution jobs at Cast USA
Cast USA's job is to bring together the most accomplished talent in the distribution sphere and companies looking for highly qualified management-level employees. We've built up years of experience in your sector, so we know exactly what qualities businesses are looking for in their candidates, as well as the types of businesses top talent wants to work for.
So if you're a budding or time-served VP of distribution, register with us here so we can start searching for the perfect career move. And if you're an employer looking for VP distribution talent, call 470 845 2800 or get in touch here – you're going to be delighted with the results.
 
Contact us
Similar roles we recruit for
ROLES