SVP of Logistics & Operations Jobs
The role of Senior Vice President (SVP) of Logistics and Operations is a critical executive logistics job within a busy organization, responsible for overseeing the logistics, supply chain, and operational functions. This role entails managing and optimizing the flow of goods or services, ensuring efficient and cost-effective operations.
The SVP is responsible for developing and implementing strategic plans and initiatives to enhance operational efficiency, improve customer service, and drive profitability. This involves overseeing logistics activities, such as transportation, warehousing, inventory management, and distribution. In addition, the SVP collaborates with cross-functional teams to streamline processes and establish best practices for supply chain management.
Ultimately, the SVP of Logistics & Operations plays a key role in driving profitability by enhancing operational efficiency, reducing costs, and delivering exceptional customer satisfaction.
 
SVP Logistics: The skills required
This SVP logistics role requires strong leadership skills to effectively manage a team and foster a culture of continuous improvement and operational excellence. The SVP also works closely with suppliers, vendors, and external partners to establish and maintain relationships, negotiate contracts, and ensure compliance with industry regulations.
Successful applicants for SVP Logistics jobs must possess analytical skills to analyze data and assess performance metrics, making informed decisions and optimizing operations. Clear communication and stakeholder management are also crucial for effective collaboration and alignment across departments and senior management.
A Hub for Logistics and Manufacturing
The Atlanta Metropolitan Area, officially referred to as Atlanta-Sandy Springs-Roswell, GA Metropolitan Statistical Area by United States Office of Management and Budget, and unofficially termed 'Metro Atlanta' encompasses multiple counties (including Fulton, Gwinnett, Cobb, DeKalb and Clayton) and cities, is a dynamic economic and cultural center in the southeastern United States. Boasting a population of approximately 6 million people, it ranks among the nation's top metropolitan regions. 
Spanning over 8,000 square miles, Atlanta's diverse and growing population reflects its reputation as a welcoming and vibrant city. The region's strategic location at the intersection of major interstates,  makes it a pivotal transportation hub. Hartsfield-Jackson Atlanta International Airport, one of the world's busiest, connects Atlanta to global destinations, helping to facilitate trade and commerce.
Logistics in Atlanta Metropolitan Area
The convergence of major highways, railroads, and a world-class airport makes Atlanta Metropolitan Area a strategic choice for logistics companies. The extensive highway network facilitates the efficient movement of goods throughout the southeastern United States, while the airport's cargo facilities handle vast amounts of freight, fostering the growth of logistics enterprises. Notably, UPS, FedEx, and Delta Air Lines maintain significant operations here, leveraging Atlanta's favorable business climate and skilled workforce. Moreover, the presence of the Norfolk Southern and CSX railroads enhances rail transportation options, making Atlanta a critical junction for freight rail.
Manufacturing in Metro Atlanta
Metro Atlanta's manufacturing landscape is characterized by its diversity and innovation. While heavy industry is less prominent, this MSA excels in advanced manufacturing sectors, notably aerospace, automotive, and electronics. Aerospace manufacturing benefits from the presence of companies like Lockheed Martin and Gulfstream Aerospace, along with the expertise of Georgia Tech's aerospace engineering program. The automotive industry thrives with major manufacturers like Kia Motors and Porsche, leveraging the area's connectivity and logistics infrastructure. The electronics manufacturing sector continues to innovate, drawing on a skilled workforce and research institutions.
Retail & Wholesale in Atlanta MSA
The retail and wholesale sectors in the Atlanta Metro area form a vital part of its economy, buoyed by the city's role as a major commercial and logistical hub. The retail landscape is diverse and this sector has benefited in recent years from Atlanta's substantial population growth, diverse demographics, and robust economy. Meanwhile, the wholesale sector thrives due to Atlanta's strategic position as a transportation nexus, with extensive rail, highway networks, and the Hartsfield-Jackson airport. This connectivity not only facilitates efficient distribution for wholesalers but also enhances the retail sector's reach and efficiency. Both sectors are further strengthened by the integration of e-commerce and digital strategies, adapting to changing consumer and business needs.
Why Metro Atlanta?
Atlanta Metropolitan Area combines strategic location, infrastructure, and economic vibrancy. Its logistics and manufacturing sectors thrive due to transportation networks, business-friendly policies, and access to a diverse and skilled workforce. As Atlanta continues to expand and innovate, it remains a top choice for businesses looking to establish a strong presence in the southeast. 
Recruitment agencies in Atlanta Metropolitan Area
As a recruitment agency specializing in Supply Chain jobs, we know what great talent looks like. With teams covering the Metro Atlanta area, our extensive expertise in Procurement, Buying, Supply Chain, Logistics, HR and Sales, combined with cutting-edge technology and our innovative recruitment solutions allow Cast USA to find exceptional talent for businesses and exceptional career moves for supply chain professionals.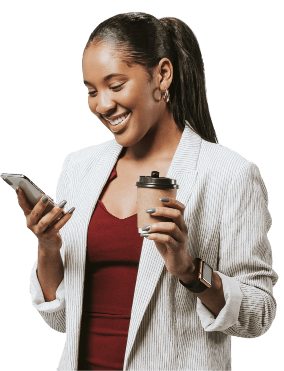 SVP Logistics jobs at Cast USA
Cast USA has a highly professional team of recruiters, many of whom are drawn from the logistics industry. In short, we understand what businesses are looking for in candidates, and we help to bring together exceptional professionals on both sides of the interview table. 
Whether you're a candidate or an employer, please contact us via our online form or call 470 845 2800 so we can start finding strategic executives or your next career move. You'll appreciate our focus on your industry, as well as our expertise and determination to make the perfect matches.
Contact us
Similar roles we recruit for
ROLES