SVP of Distribution Jobs
The Senior Vice President of Distribution holds a crucial role that involves developing and implementing strategic plans to optimize the distribution network, ensuring the efficient and timely movement of goods from point of origin to the final destination.
The SVP Distribution is responsible for managing and coordinating a variety of tasks, including transportation management, inventory control, warehouse management, and order fulfillment. They work closely with various teams, such as logistics, operations, and procurement, to streamline processes, improve efficiency, and optimize distribution channels.
An SVP of Distribution plays a pivotal role in managing and optimizing the distribution operations of a logistics company. They are responsible for developing strategic plans, coordinating with various teams and external partners, ensuring compliance, and driving operational excellence to achieve efficient and effective distribution of goods.
SVP Distribution: The skills required
This role requires strong leadership skills to effectively manage a team and drive operational excellence. The Senior Vice President of Distribution also collaborates with transportation providers, carriers, and external partners to negotiate contracts, ensure compliance with regulations, and establish effective vendor relationships. You'll also need communication skills for effective collaboration with internal stakeholders, such as sales, marketing, and customer service teams, to align distribution strategies with overall business goals and ensure customer satisfaction.
Analytical skills are crucial as you'll be expected to analyze data and performance metrics to identify areas for improvement, cost-saving opportunities, and overall optimization of the distribution network. You must stay updated with industry trends and technological advancements to leverage innovative solutions that can enhance distribution operations.
Athens, Georgia is a vibrant city to live and work in. With its small-town charm and big-city amenities, Athens offers an ideal blend of urban convenience and Southern hospitality.
The city is home to a variety of industries, including healthcare, education, financial services, manufacturing, retail, hospitality, technology, and more. The University of Georgia is a major employer in the area, and its research activities in the biosciences, health sciences, and engineering bring in a large amount of economic activity. Athens is also home to several large companies, such as the Athens Regional Medical Center, Pilgrim's Pride Corporation, and the Georgia Power Company.
Technology and innovation are also strong, with the city home to several start-ups and the Athens Technology Incubator.
For professionals looking to relocate, Athens boasts a lively music and entertainment scene, numerous local restaurants, and plenty of outdoor activities. The cost of living is also incredibly affordable, making Athens a great place to settle down and raise a family.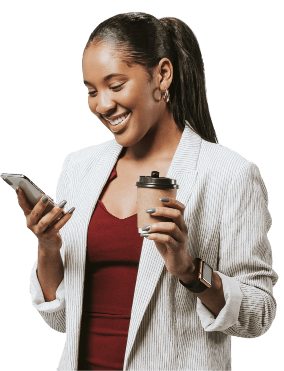 Exec distribution jobs at Cast USA
At Cast USA, we pride ourselves on matching the absolute best executive talent with the most forward-thinking businesses out there. Our commitment to keeping quality so high in these executive roles is a win-win-win for businesses, executives and ourselves. 
So if you're an executive or are ready to step up from senior management to a place at the table, or if your business needs access to the best talent in the country, contact us here or call 470 845 2800 so we can get the ball rolling.
 
Contact us
Similar roles we recruit for
ROLES