Regional Director of Warehousing & Fulfillment Jobs
A regional director of warehousing & fulfillment is responsible for overseeing and managing the efficient and effective operation of warehousing and fulfillment activities within a specific region. Their main role involves coordinating and optimizing the flow of goods, from the receipt of inventory to the delivery of products to customers or distribution centers.
Warehouse regional director job descriptions vary from company to company, But specific roles often include developing regional warehousing and fulfillment strategies, setting goals, and implementing plans to improve operational efficiency, cost-effectiveness, and customer satisfaction. Tracking and analyzing KPIs such as inventory accuracy, order accuracy, cycle times, and productivity to identify areas of improvement and take appropriate actions is also part of the role.
There will usually be some degree of supervising, training, and providing guidance to warehouse managers, supervisors, and staff to ensure adherence to best practices and safety standards, and foster a collaborative and productive work environment. Regional fulfillment directors also collaborate with suppliers, carriers, and other logistics partners to negotiate contracts and maintain good relationships with various partners.
Regional fulfillment director: The skills required 
The role requires strong leadership, managerial skills, and a solid understanding of supply chain management principles. You'll oversee warehouse operations, ensuring the prompt and efficient flow of goods from receipt to delivery. This requires exceptional organizational skills, the ability to analyze data and identify areas for improvement, and effective communication with internal teams, suppliers, carriers, and customers.
Additionally, financial acumen and budgeting skills are necessary to manage regional budgets and implement cost-saving initiatives without compromising service quality. Attention to detail, compliance with regulations, and a customer-centric approach are equally important to ensure accuracy, minimize risks, and deliver exceptional service. 
Marietta is a city in Cobb County, Georgia, located in the northern suburbs of Atlanta. It is a community of just over 60,000 residents and is home to many nationally recognized tourist attractions, such as the Marietta Square and the Gone with the Wind Museum. Marietta has a vibrant arts and entertainment scene, with several performing arts venues, galleries, and theaters, hosting numerous annual festivals and events, such as the Marietta Art in the Park, Fourth July Parade, and the Marietta International Film Festival.
The city is a major hub for the aerospace and defense industry, and is home to several large employers such as Lockheed Martin, Northrop Grumman, and Dobbins Air Reserve Base.
In addition, Marietta also has a strong healthcare industry, with WellStar Health System, Children's Healthcare of Atlanta, and Emory University all located in or near Marietta. There is a strong retail sector too, with The Home Depot, Target, and Kroger all located in the city.
The city's unemployment rate is 4.1%, which is lower than the national average.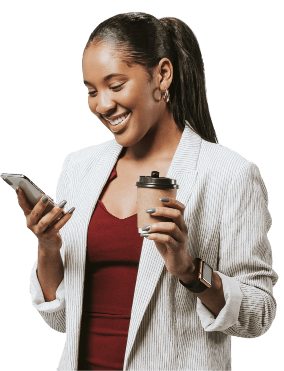 Regional Director of Warehousing jobs at Cast USA 
To justify an excellent regional warehouse director salary, businesses are looking for the best of the best in the logistics and warehousing sector. If you have the skills and experience described above, you could slot into one of the executive logistics and warehousing positions currently managed by Cast USA.
Whether you're an employer looking for such a regional director, or you have the experience to take on one of these rewarding positions, call us on 470 845 2800 so we can get the ball rolling. Alternatively, complete the form to register your interest.
Contact us
Similar roles we recruit for
ROLES