VP of Distribution Jobs
The Vice President (VP) Distribution job responsibilities are strategic, leading the management, coordination, and optimization of distribution activities. This high-level position is primarily responsible for ensuring that the movement of goods from production facilities to the end customer is carried out efficiently and effectively.
The Vice President Distribution conceptualizes and implements strategies to streamline and enhance distribution processes. This includes the development of systems and procedures that foster accuracy, reliability, and expedience in distribution. They also oversee efficient space utilization, inventory control, and warehouse management practices to minimize costs and support the smooth functioning of the supply chain.
In a nutshell, the role of a VP of Distribution is multi-faceted. Their responsibilities span from strategic planning and process optimization to team leadership and stakeholder management, all aimed at ensuring seamless and efficient distribution operations. They oversee communication between suppliers, warehouses, transportation companies, and customers, ensuring that products reach their intended destinations on time and in optimal condition. It all adds up to an integral role in service excellence, customer satisfaction, and the overall success of the logistics operation.
VP of Distribution: The skills required
As a senior leader, the VP of Distribution also plays a pivotal role in team leadership and development. You'll manage a team of distribution managers and staff, creating a performance-driven culture that promotes efficiency, collaboration, and professional growth. Needless to say, management skills are non-negotiable.
You'll have a responsibility for fiscal management, so your numeracy and ability to use accountancy software should be second to none. Staying updated with technology and market trends also forms a critical part of this role. You may be asked to leverage advancements such as AI, IoT, and predictive analytics to optimize distribution processes and gain a competitive edge.
 
About Macon GA
Macon, Georgia, is a dynamic city situated in the heart of the state, boasting a thriving manufacturing and logistics sector that makes it an appealing destination for professionals and businesses alike. The city's strategic location at the crossroads of major transportation routes, including Interstate 75 and railroads, has made it a key hub for manufacturing and logistics businesses.
Manufacturing in Macon
Manufacturing plays a pivotal role in Macon's economy, with a diverse range of industries calling the city home. Aerospace, automotive, food processing, and advanced materials are just a few of the sectors that have established a strong presence in Macon, Bibb County. Prominent companies like Geico, YKK, and Blue Bird Corporation have found success here, capitalizing on the city's logistical advantages to streamline supply chains and reduce operational costs.
Logistics in Macon
Logistics is another key industry in Macon, and it complements the city's manufacturing sector. Macon's strategic location at the crossroads of major highways and railroads makes it an ideal distribution center for companies looking to move goods efficiently. The city is within a day's drive of major southeastern cities like Atlanta, Savannah, and Jacksonville, making it an attractive choice for companies seeking to streamline their supply chains. Professionals in the logistics field find ample career opportunities in Macon, working for logistics companies, distribution centers, and transportation firms.
Manufacturing and Logistics jobs for professionals
For professionals in the manufacturing and logistics fields, Macon GA city jobs offer an enticing blend of career opportunities and a lower cost of living compared to larger metropolitan areas. This affordability extends to housing, making it easier for individuals and families to find comfortable accommodations without compromising their budget. Macon's robust cultural scene, musical heritage, historical landmarks, and educational institutions further enhance its appeal as a place to live and work.
Recruitment agencies in Macon
Businesses seeking to tap into Macon's talent pool and establish a foothold in the region can benefit from partnering with a Macon recruitment agency like CAST USA. We specialize in identifying and placing skilled professionals in manufacturing and logistics roles, ensuring that companies have access to the right talent to thrive. CAST USA's expertise in the Macon supply chain jobs market, coupled with our extensive professional networks, can expedite your hiring processes and help your business find the right professionals effectively and efficiently.
Why Macon?
Macon, Georgia, presents a compelling case for professionals in the manufacturing and logistics industries to consider it as a place to live and work. Its thriving manufacturing sector, strategic logistics hub, affordable cost of living, cultural amenities, excellent schools, and healthcare facilities make it an attractive destination. With its rich history and vibrant community, Macon offers a unique blend of career opportunities and quality of life that professionals and their families can appreciate and enjoy.
For businesses operating across Macon and Bibb County, partnering with a Macon recruitment agency like CAST USA can streamline your talent acquisition efforts and help secure top-notch supply chain professionals.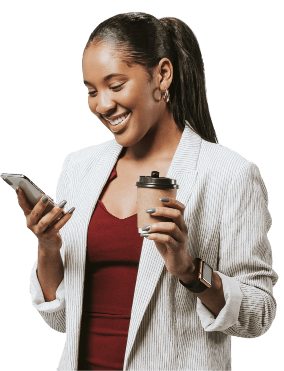 Vice President Distribution jobs at Cast USA
Cast USA's job is to bring together the most accomplished talent in the distribution sphere and companies looking for highly qualified management-level employees. We've built up years of experience in your sector, so we know exactly what qualities businesses are looking for in their candidates, as well as the types of businesses top talent wants to work for.
So if you're a budding or time-served VP of distribution, register with us here so we can start searching for the perfect career move. And if you're an employer looking for VP distribution talent, call 470 845 2800 or get in touch here – you're going to be delighted with the results.
 
Contact us
Similar roles we recruit for
ROLES