Ref: BBBH38153
Director of Strategic Sales and Business Development
Job Title: Director Business Development - Food Manufacturing
Location: Atlanta, GA
Salary: $120,000 - $150,000
Overview:
Attention all Solutions-focused Sales Professionals in Atlanta, GA! Are you an experienced revenue generator with a strategic outlook? Our client, a manufacturer within the Foodservice industry, is seeking a Director of Strategic Sales and Business Development to help drive their sales growth.
This role requires a combination of strong leadership skills, deep industry knowledge, and a passion for delivering exceptional service.
Responsibilities:
Sales Leadership
Client Relationship Management
Business Development
Product Knowledge
Sales/Service Reporting and Analysis
Compliance and Regulations
Sales Promotions
Contract Negotiation
Reporting:
Annual Sales Strategy:
Product Category to focus on and grow with forecasted margin contribution.
Innovation pipeline.
Industry Presence; Shows to attend with budget and projected ROI.
Annual Sales & Marketing Staffing Plan proposal
Sales Forecasting & Reporting;
Annual, Quarterly, and Monthly Sales plans with updates by Client by category; Active, Potential, and Pipeline.
Industry Market trend reports:
Products that are trending and Sales Potential
Requirements:
Proven experience (minimum 5 years) in sales leadership.
Strong track record of achieving sales targets and driving revenue growth.
Excellent interpersonal and communication skills, with the ability to build and maintain Relationships with clients and internal stakeholders.
Demonstrated ability to lead and motivate a sales team to achieve exceptional results.
Familiarity with relevant industry regulations and compliance requirements.
Strong business acumen and strategic thinking abilities.
Proactive, self-motivated, and results-oriented mindset.
Ability to thrive in a fast-paced and dynamic environment.
Sales experience within specific sales channels:
Food Distributors; Sysco, US Foods, GFI etc.
Management Companies; Food Buy, Aramark, Compass etc.
Retail; Kroger, Publix, Target, Walmart etc.
Club; Sams, Costco, BJ's etc.
C-Stores
E-commerce
If you have the skills, experience and drive to take on this exciting role, please apply now! Join a team at the forefront of transportation solutions and make a real impact on the industry
Cast USA is a leading executive consultancy, providing national recruitment solutions to both clients and candidates. Specialising in, Business Change & Transformation, HR, Procurement, Buying, Supply Chain, Logistics and Transport, each member of our specialist team has an extensive background specific to their recruiting sector. With this unique insight and knowledge, our consultants are able to place individuals from trainee through to main board. For more information on Cast USA or to discuss how we can find talent for your business then please visit www.cast-usa.com
Have any questions?
Email me
Call me
You might also be interested in these…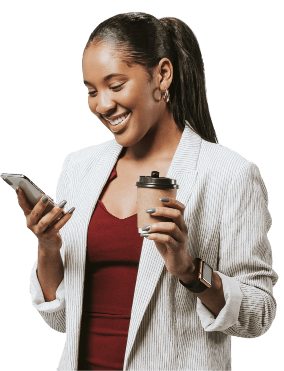 Looking to advance your career?
If you're looking to make your next career move in these specialisms, drop us a line and we can start matching your experience with some fantastic roles.
Register with us