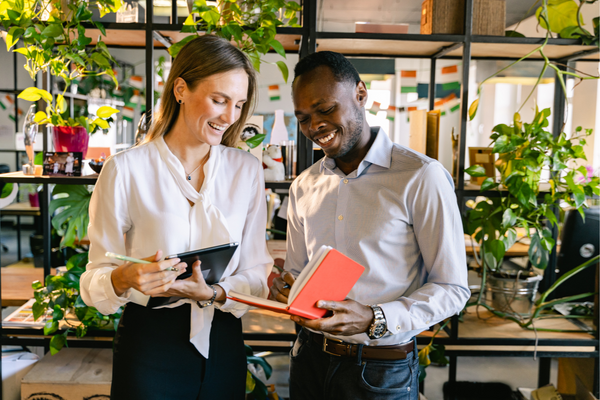 Genevieve Mattera
Feb 07, 2023
The leading benefits of hiring an independent contractor in 2023
Starting a new project or require specialist skills? Rather than hiring a permanent employee, a better solution could be to bring an independent contractor on board.
More companies are hiring contractors than you might think. Research from Harvard Business School found that a huge 90% of organizations currently use a mix of full-time and freelance employees.
There are a wide range of contracting benefits on offer for your business, allowing you to get the right person at the right time – for the right kind of work. If the project can be completed within a defined time period, requires particular skills and can be done with minimum supervision, a contractor could be the perfect fit.
 Let's take a look at just a few of the main contracting benefits:
Flexibility
Using contractors when you need them allows you to effectively scale up and down. It can make your organization more agile, to be better able to cope with fluctuations in workloads and demand. With a handful of trusted contractors you can call on, you'll have the capacity to cope with anything. Crucially, you'll be able to expand or flex at speed.
Cost-effectiveness
If you only need a particular project completing, it doesn't make financial sense to take on a full-time member of staff – and then keep paying them after the project is complete.
The cost of using a contractor may well be less than employing someone on a permanent basis, especially if you are paying a recruitment partner a fee before your new employee even starts their first day's work. It's also much more straightforward to calculate.
With a permanent worker, you have all of the following to factor in – Federal and state income tax, bonuses, health insurance, paid time off, social security, equipment, office costs and much more.
With a contractor, there's simply the cost of hours worked (and associated expenses) on the project to work out. Contractors often use their own equipment too. And depending on the project, they can work remotely.
Attract a higher calibre of candidates
The higher day rate for contractors is a reflection of the specialized skills and expertise that they bring to the table. Because contractors typically command a higher rate than permanent staff, they are expected to prove their worth and deliver results quickly. This means that contractors typically have skills and knowledge that are not readily available in the permanent marketplace.
By choosing to become a contractor, individuals are effectively backing their own expertise and demonstrating their confidence in their abilities. They are willing to take on short-term assignments and work on a project-by-project basis, knowing that their specialized skills will be in high demand.
Global reach
What happens when the skills you need are in another country? You'd need to navigate the complexities and costs of visa applications and work permits in order to hire international workers.
But there is another way. Hiring contractors allows you to tap into global talent. This removes many geographical and bureaucratic restrictions on hiring, and massively expands your talent pool.
However, it's a smart idea to work with a Global Employment and Mobility (GEM) expert to keep compliance on track. Different countries have their own labor laws, and there may also be tax, HR and other implications to consider
They can hit the ground running
Interim professionals are actual true experts in their field and can hit the ground running, requiring significantly less attention for onboarding and integration. They are accustomed to meeting deadlines, completing tasks, and operating in a variety of company environments.
They may have previously worked in similar roles and therefore have a good understanding of the tasks and responsibilities required.
Objectivity
Interim employees are not emotionally invested in the organization and may give an objective perspective on its current issues, they can offer new and innovative solutions to problems that the company may have been struggling with for some time.
Additionally, Interim staff can help the company to identify and address any issues that may be holding back progress without the fear of offending the internal staff. In this way, Interim staff can help the company to make positive and lasting changes that will benefit the organization in the long run.
They deliver on measurable ROI
Contractors are driven by the desire to generate a measurable return on investment (ROI) for their client ('the employer'), which helps them to build their reputation as interim experts.
Another one of the key motivations for contractors is the ability to take on new and challenging projects, and to make a positive impact on the organization. They enjoy the opportunity to apply their skills and knowledge to new situations and are motivated by the idea of being able to make a real difference and help organizations to achieve their goals.
Test out new roles and employees
Hiring is always a risk, because what if a new employee doesn't turn out to be a good fit? Bad hires can be a real drain on time, money and productivity. Hiring contractors gives you an opportunity to test out a new employee in a role. The person may wish to remain in contract work, but they also may be tempted by a permanent job offer.
Similarly, you can test out new job roles with contractors. This is useful if you're not 100% sure whether a role is needed, or if its duties and responsibilities need tweaking.
Ready to hire a contractor? Find exactly the specialist skills you need – and fast – with our expert recruiters here at Cast USA. Get in touch here.