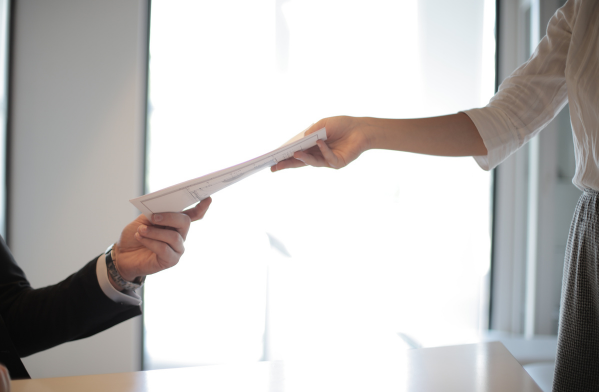 Pierre Ackerman
Feb 09, 2023
Know Your Worth: 3 Things To Do Before You Accept A Job Offer
So you've got that job offer... now you have to decide whether to accept it. It may seem perfect, but does the proposition definitely reflect your worth, or is there room for negotiation? Before you make the call, think: are you 100% certain you want to go ahead with it?
If you're unsure, read on to discover the next steps you should take.
Know your worth
In the current market, candidates hold all the power, which means you can demand more money. Do your research and see if the salary you're being offered is in line with the sector average. It's a good idea to evaluate benefits and other factors too - you might have more paid vacation days for example, or access to better training, development and network in your company.
If you're unsure where to gain the information you need to figure out your worth, a recruitment consultancy like Cast USA can provide guidance on this.
Don't be afraid to negotiate
If the hirer's offer is lower than you expected, there's no harm in going back to them and asking for the reasoning behind it, with a view to negotiating. You don't necessarily have to have one from your present employer to do this. Simply thank them for their offer and state how much you'd love the role, then explain what your experience, skills and knowledge will bring to their organization, especially in the present market.
Working with a specialist recruiter can come in handy here. They have a real awareness of each business and client they collaborate with, as well as the type of roles that suit your skill set. This means they can match you with an organization that meets your needs and the company's. They can also negotiate on your behalf if you prefer, using their specialist expertise to your advantage.
Be certain this is the company for you
It goes without saying that you should be certain you want to work for the company before you accept. Sure, they might present the right package, but did you spot any red flags during the recruitment process? Often job offers are made by phone. While it can feel awkward to request time to think about it, it's best to say something such as "I'm thrilled to have this job opportunity, when would you like a response?". If they ask for it immediately, that's a red flag. It's completely reasonable to request time to consider and consult with your family - after all, any new commitment may affect them too.
Although it's a fast-moving recruitment market, and businesses are working at top speed, you shouldn't be forced into giving an immediate answer. Your potential employer should allow you the time to think it over. But don't take too long, or they may withdraw. 
Move forward with Cast USA
Hopefully this article has given you some guidance on what to do when you receive a job offer. If you ever need support with finding a new position, navigating offer negotiations, or deciding your next career move, turn to the specialists here at Cast USA.
Need more advice on how to Advance your Career? Click here!