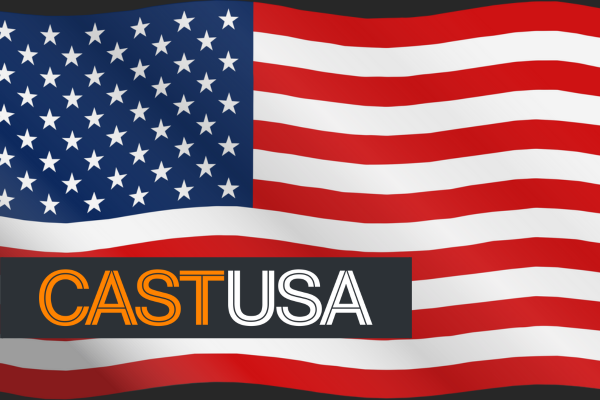 Gary Robinson
Jan 02, 2022
Cast USA is here!
After months of anticipation and preparation, we are very excited to announce the launch of CAST USA!
Cast USA has been months in the making and we are happy to finally announce its arrival. After 17 years of Cast UK, Director, Wayne Brophy and his team have decided this is the perfect time to venture across the pond.
With CAST UK growing impressively for nearly two decades, and with exponential growth over the past few years, Wayne knew it was time to grow the business further.
Wayne commented "We are extremely proud of the growth of CAST UK over recent years and think it's only right that we take this success over the pond! I am so excited to finally announce the launch of our USA branch and cannot wait to see how successful the team will be in growing the business. There are great things to come for the CAST team!"
Based in Atlanta, Cast USA will continue to go the extra mile for our clients and candidates while providing the high-quality talent that businesses need, using assisted intelligence, automation and superhuman talent solutions.
At CAST USA, we combine tech systems, data automation, analytics, and human communication to build and manage our client's talent pool, amplifying networks and ensuring no stone is left unturned.
We have spent the past months searching far and wide to collate the perfect team of staffing specialists to kickstart our USA branch. Our team will source talent across multiple specialisms and industries to ensure business or personal success. Our wide range of specialisms include procurement and purchasing, buying and merchandising, warehousing and distribution, HR and many more.
So why CAST USA? Well, Cast have been hiring for 17 years, hiring over a number of key specialisms with a wide selection of staffing experts. Here at Cast we believe in collaboration, we build strong relationships from our first point of contact, ensuring we understand the objectives, skills and future plans of our clients and candidates. This means we can get on with finding the best fit for you while you focus on your responsibilities.
Each client or candidate will be given a dedicated contact who will we be with them every step of the way, keeping their needs at the forefront of the process.
If you are looking for new talent or roles in the US, get in touch.
hello@cast-usa.com
470 845 2800