Ref: BBBH37755
Customer Service Associate
Job Title: Customer Support Associate
Location: Hybrid (Miamisburg, OH)
Salary: $40,000 - $45,000
Overview:
Attention all ambitious self-starters with a passion for customer service looking to launch their career! Are you a good communicator with an interest in the administrative side of sales? Our client, a rapidly growing international group, is seeking to employ a diligent, customer centric support associate to help drive their sales growth.
The ideal candidate will be a collaborator who can work closely with the inside sales team to develop and execute strategies for success.
Responsibilities:
Generate quotes promptly and with precision.
Efficiently process customer orders and review contracts and purchase order acknowledgments.
Ensure that all documentation adheres to export policies, regulations, and procedures.
Maximize profit potential through strategic market pricing and effective quoting practices.
Maintain proactive and regular communication with our valued customers.
Facilitate the delivery of valuable technical support services to customers.
Provide innovative marketing ideas and support business promotions through media channels.
Achieve key customer service performance indicators, such as answering calls within three rings, responding to customer correspondence within half a day, and ensuring timely responses to larger quotes and customer RFQs.
Ensure strict adherence to established business processes and facilitate internal audits in accordance with company procedures.
Oversee intercompany sales and warehouse transfers when necessary.
Act as a bridge between the operations team and customers to facilitate seamless communication and cooperation.
Process, acknowledge, and manage product returns through the operating system.
Provide assistance to the Inside Sales team by processing quotations, sales orders, and account administration as needed.
Requirements:
Proficiency in inspiring and influencing others, even without formal authority.
Demonstrates creativity, embraces innovation, and is comfortable challenging conventional approaches.
Displays exceptional written and verbal communication abilities.
Possesses confidence and proficiency in working with numerical data.
Skilled in utilizing IT systems, including CRM and ERP platforms.
Previous experience in processing export shipments is considered an advantage.
If you have the skills, experience and drive to take on this exciting role, please apply now!
Cast USA is a leading executive consultancy, providing national recruitment solutions to both clients and candidates. Specialising in, Business Change & Transformation, HR, Procurement, Buying, Supply Chain, Logistics and Transport, each member of our specialist team has an extensive background specific to their recruiting sector. With this unique insight and knowledge, our consultants are able to place individuals from trainee through to main board. For more information on Cast USA or to discuss how we can find talent for your business then please visit www.cast-usa.com
Have any questions?
Email me
Call me
You might also be interested in these…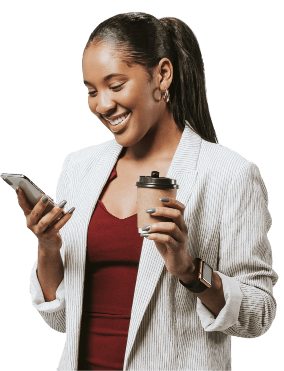 Looking to advance your career?
If you're looking to make your next career move in these specialisms, drop us a line and we can start matching your experience with some fantastic roles.
Register with us